What have you been sewing this week?
I've been trying new things.
So far, so good.
Paper pieced this little mini: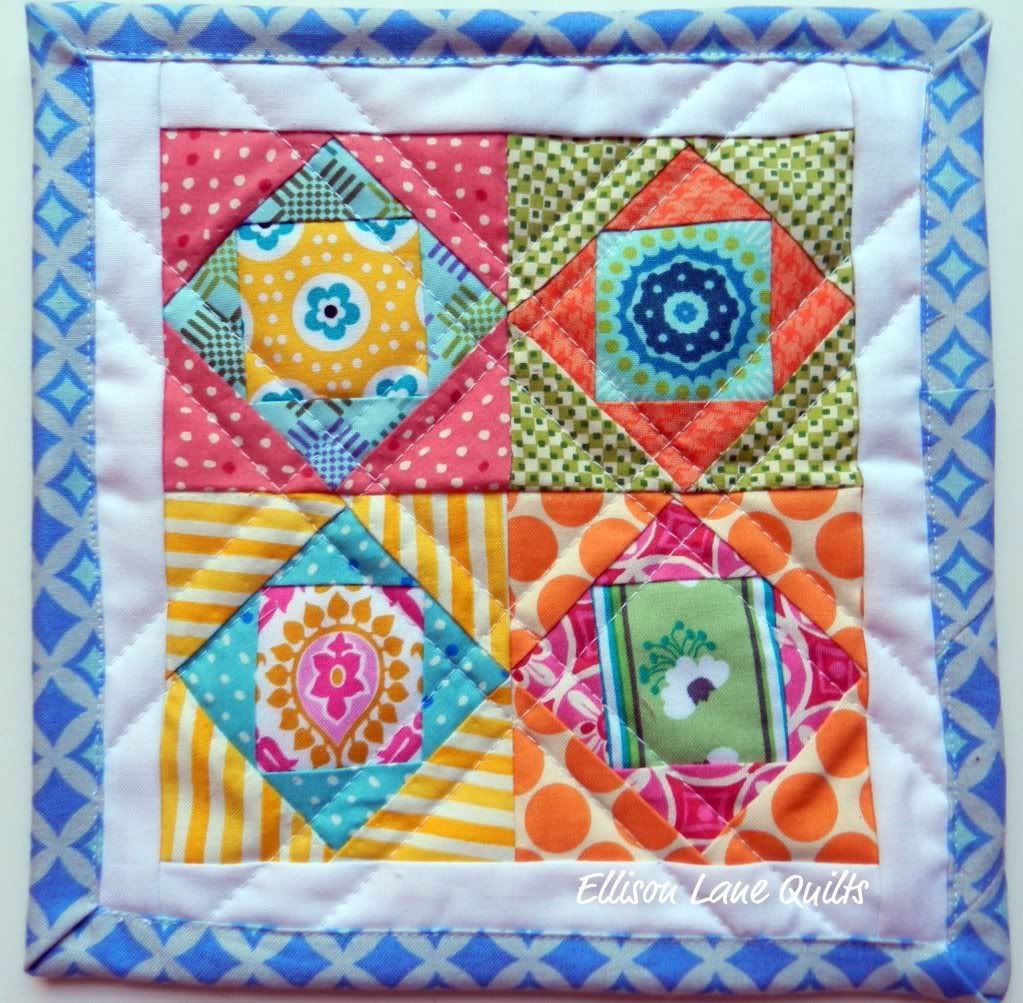 The whole thing is 8" x 8" and those blocks are each 3" finished. I used
Tamiko's pattern
, reduced it by 50% and traced it on to freezer paper. After ironing the pieces on the back of the fabric, I cut out each piece and used my
Add -a-Quarter ruler
to give me the 1/4" seam allowance for each side. (That ruler rocks!)
You can use a regular ruler if you don't have an Add - a- Quarter.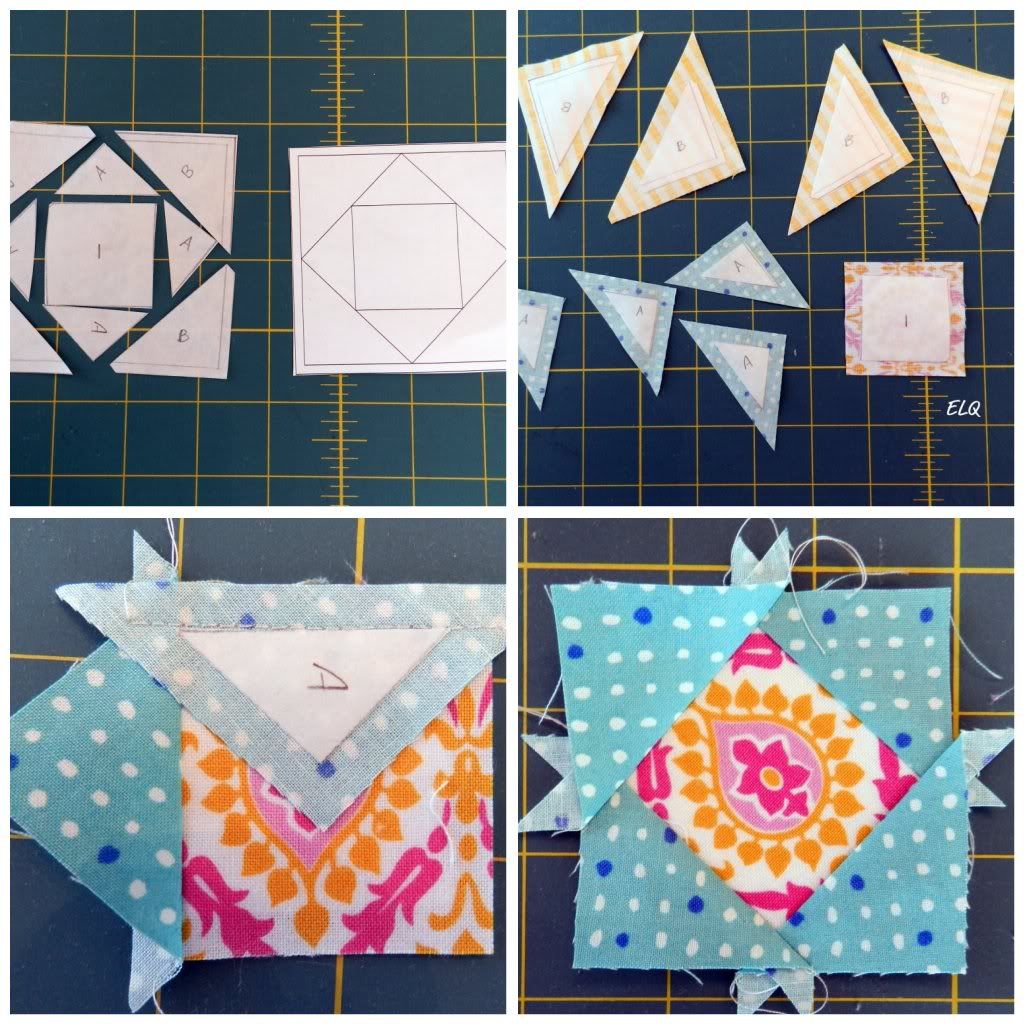 I trimmed the first square down to 2.5" then added the outer triangles.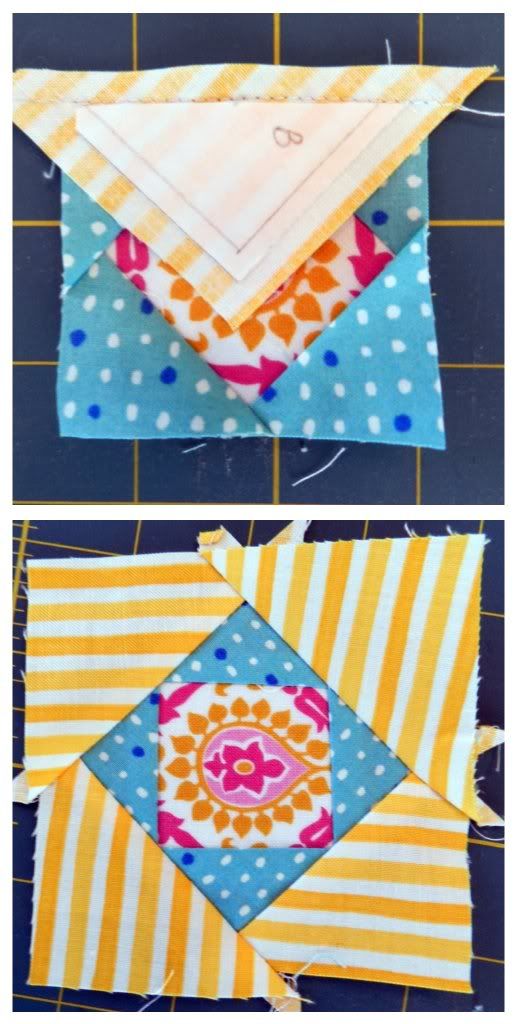 I used a scant quarter inch seam for the outer triangles and think I would use that for the whole block when making these again. You have to be careful not to cover the points of the squares when sewing on the triangles.
I trimmed the blocks to 3.5" and tried my best to center everything. They aren't perfect but they are pretty good.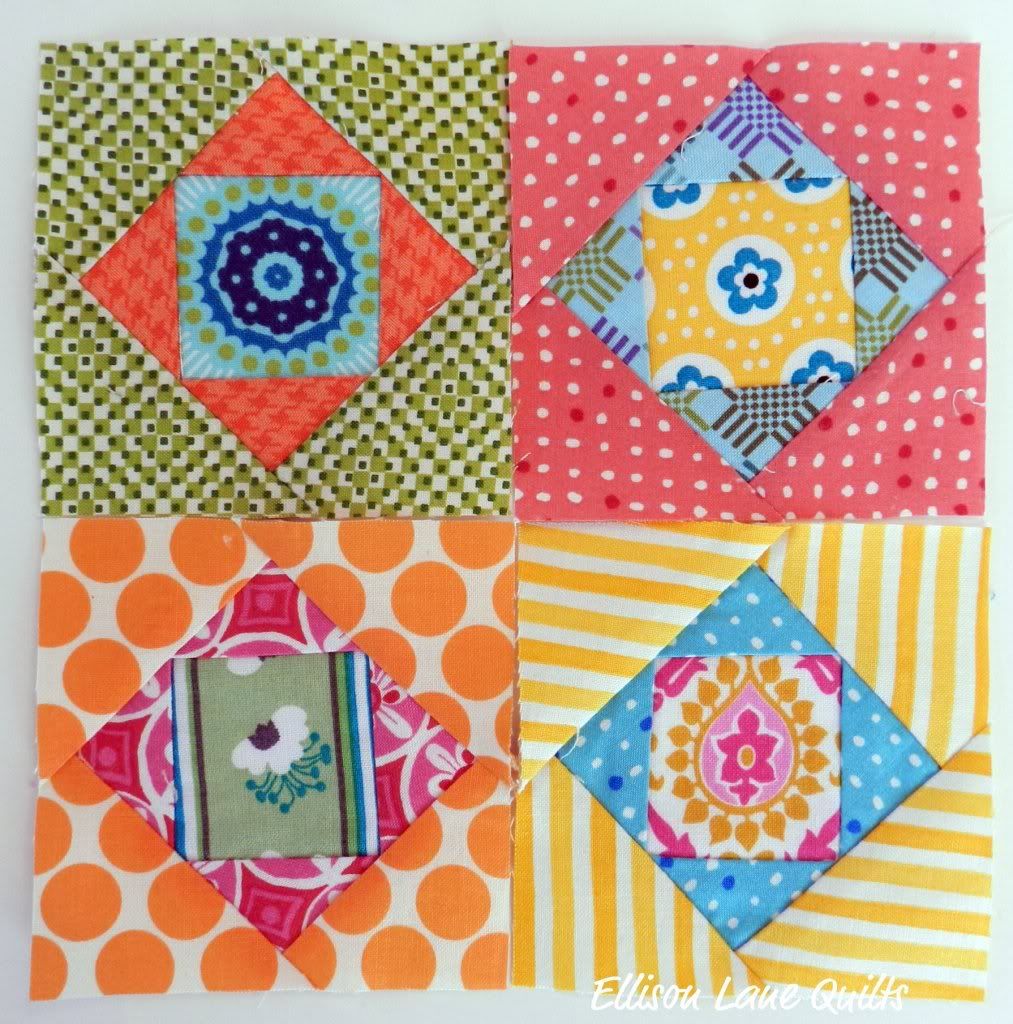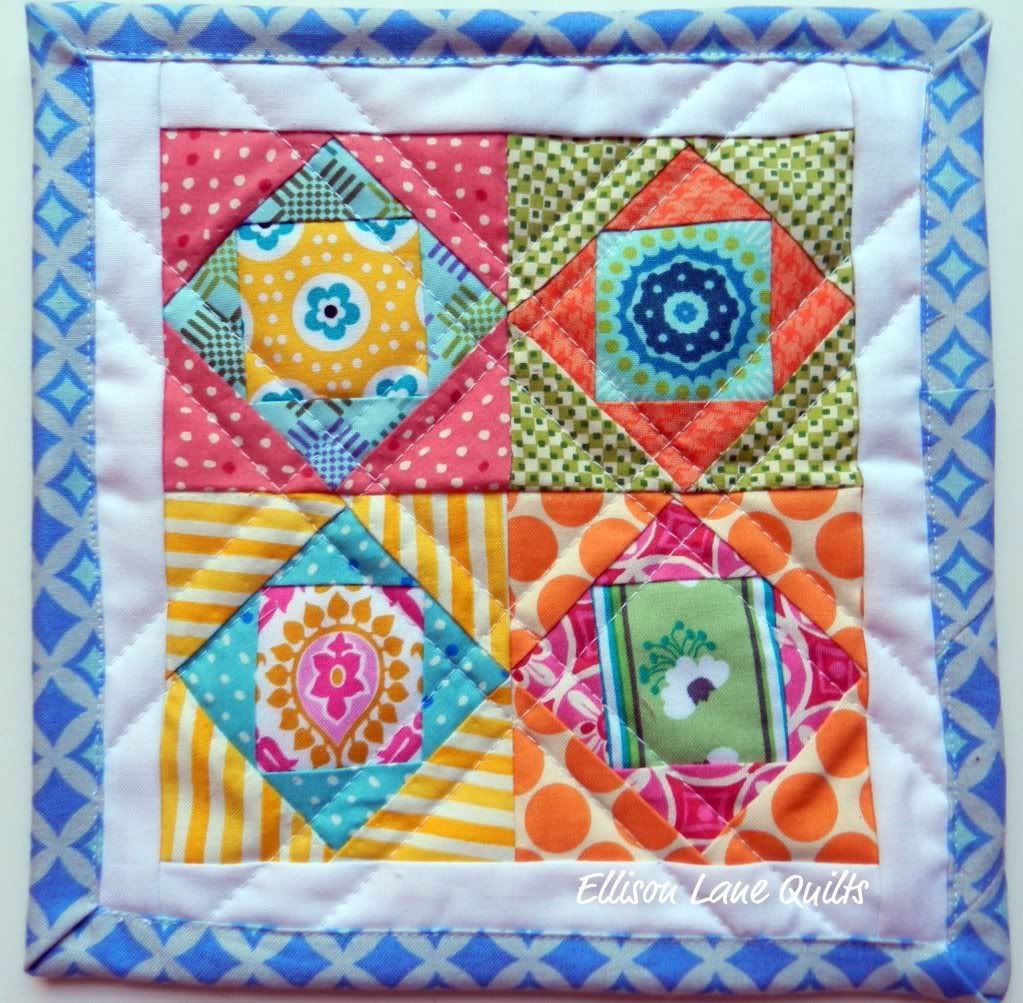 I will admit that the first go round of these blocks I trimmed too small (3" x 3") and when I went to sew them together, the points of the squares were cut off. Boo. :(
You can see what I mean below.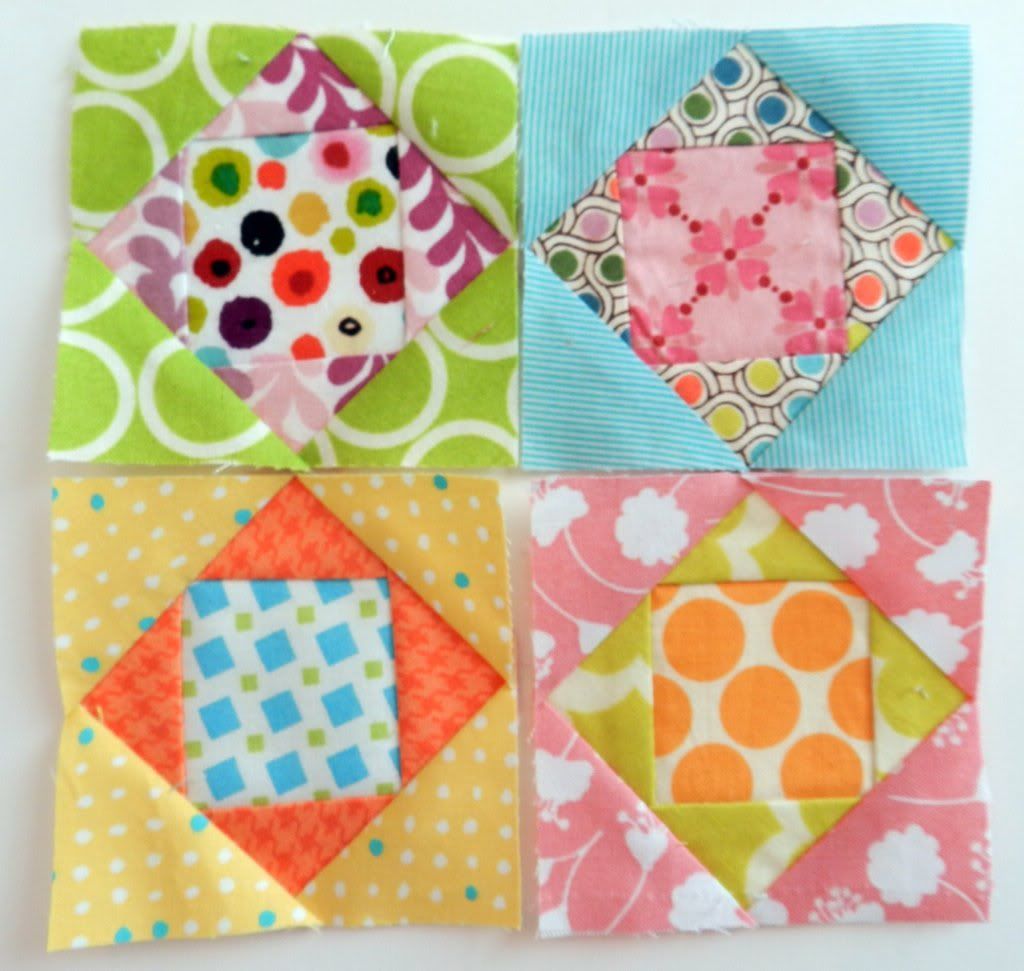 They aren't sewn together but see how close the points are to the edge? Not good.
Plus those inside squares are not so straight! Oh well. I'm doing a lot of learning these days!
Next up was my attempt at improv curves. This was fun and I am definitely trying this again with cuter fabric. (This is my test fabric!)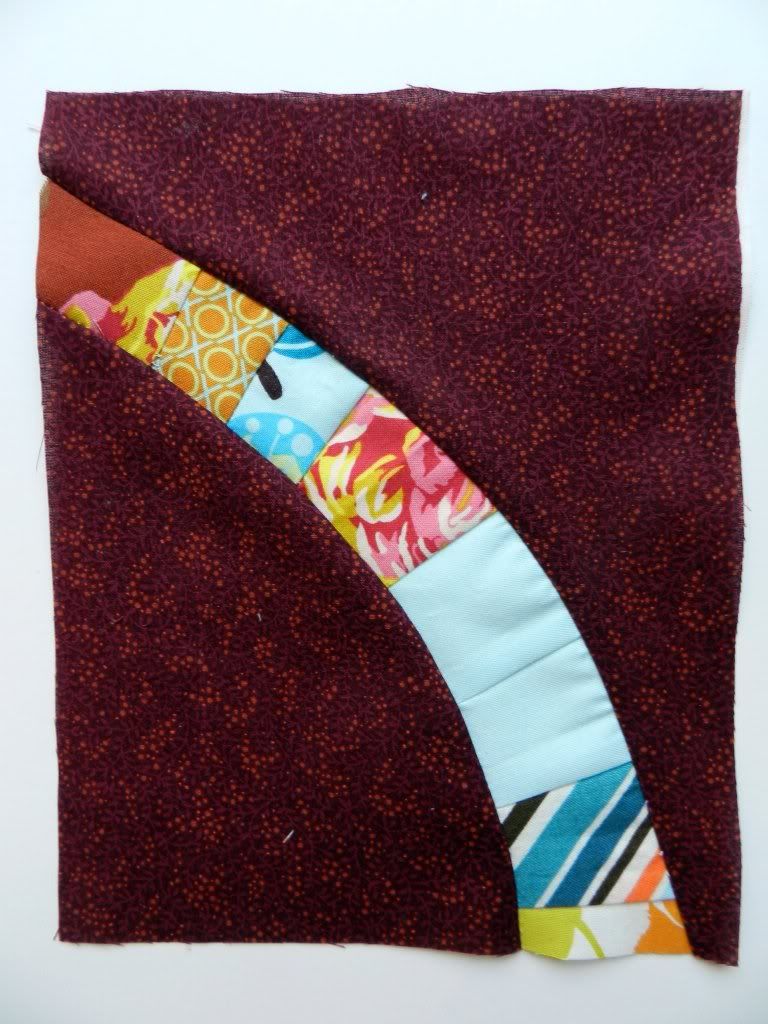 Then last night I spent 2 hours on this little guy.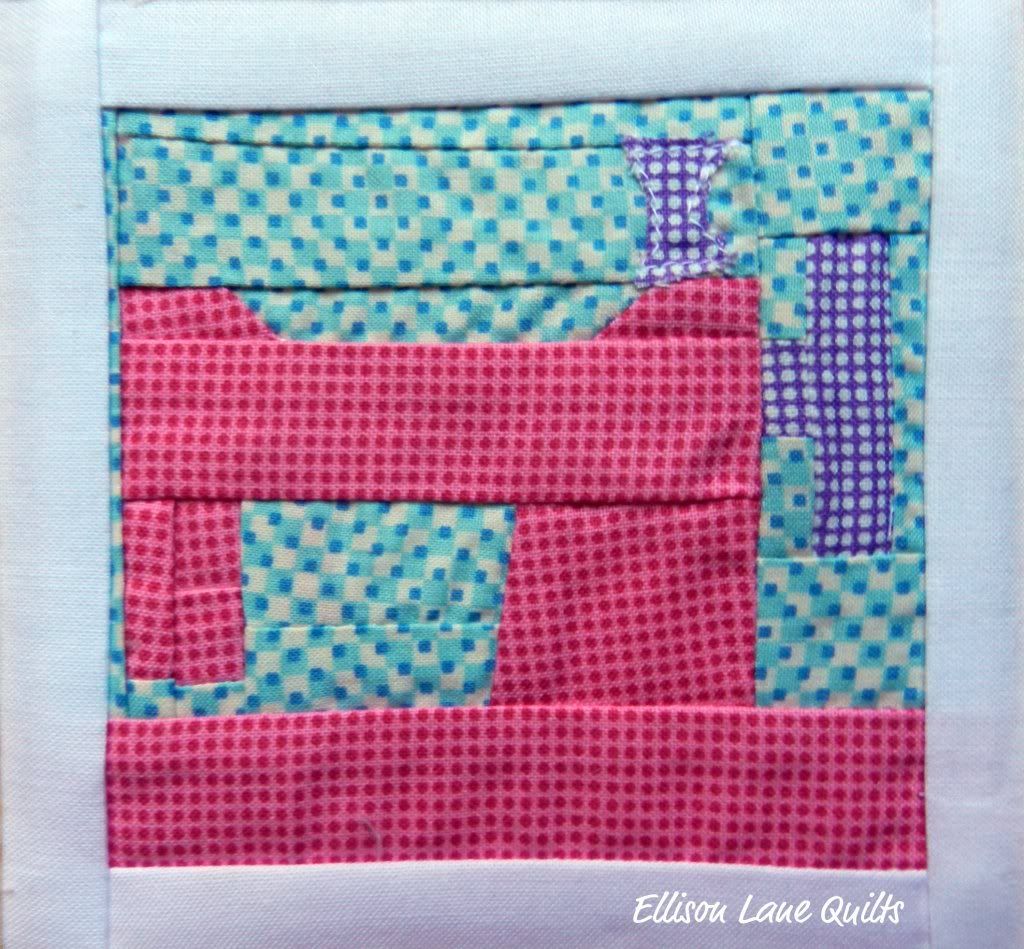 Y'all I am not kidding, 2 hours seems like a long time to spend on a 4" block! A very sweet friend lent me her copy of Patchwork Patterns 318 so this was my first attempt at one of those. I think it would have been easier (and maybe quicker) if I had made it bigger.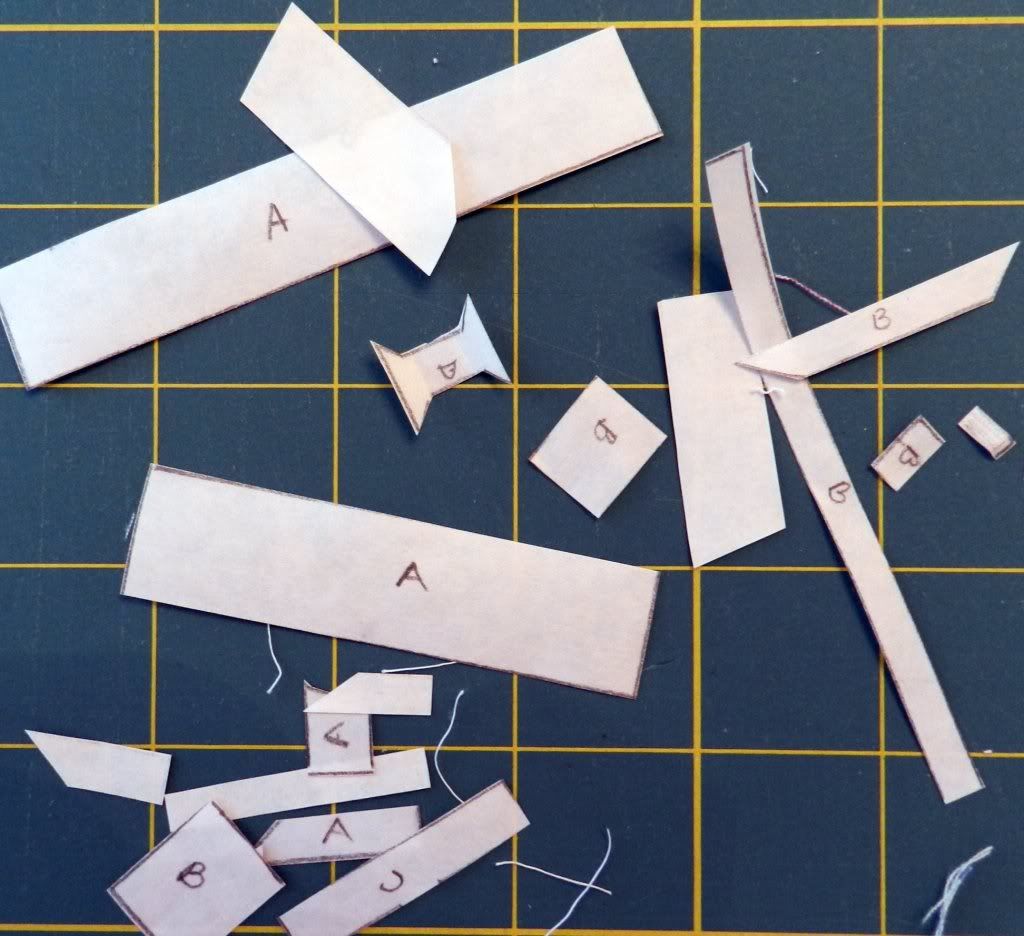 I followed my same method of tracing on freezer paper and cutting out, ironing on, adding seam allowances, etc. I forgot of course that the image is reversed when you trace it so I had to make some adjustments along the way.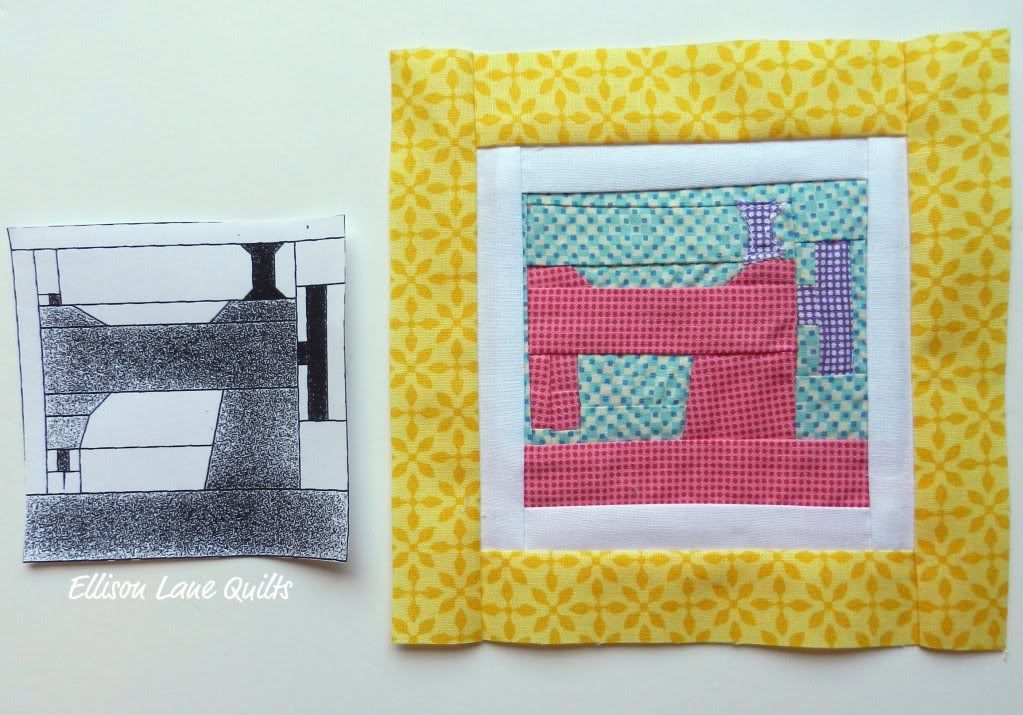 It is not perfect and I couldn't get that part on the left exactly right but I am pretty pleased with the little guy. With the borders, the block is 6" x 6."
Now though, what do I do with it??
So tell me, after reading all of this, are you game for a little paper piecing yourself? Any suggestions for me? Bring them on!
Oh and mark your calendars for a really fun blog hop and contest coming your way in February. You won't want to miss it! That's all I'm saying for now!
OK y'all! Have a great Friday!
xo,
Jennifer