So happy to introduce to you my friend
Laura Jane
from across the pond.
Don't you love how the Internet brings everyone together, near and far?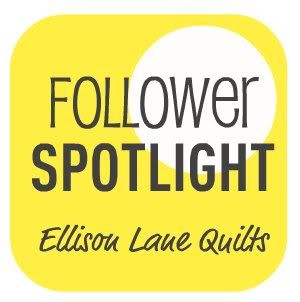 She's funny, sweet and oh so crafty. She has loads of talent and you are sure to love her.
Meet Laura Jane!
Stats:
Name: Laura Jane Taylor
Family: Just me, Luna and Beaks (the kitties)
Location: Leicester, UK
Blog:
www.needlespinsandbakingtins.com
Flickr: Laura @ Needles, Pins and Baking Tins
http://www.flickr.com/photos/needlespinsandbakingtins/
What is your favorite:
place: Anderby Creek (A cute little east coast beach I used to visit as a child)
sound: The first glass being poured from a bottle of wine ;-)
movie: Blade Runner
book: Time Enough for Love - Robert Heinlein (Huge science fiction fan)
word: Igloo
article of clothing: Black circular scarf/snood thingy
food: Pasta
dessert: Cheesecake. Any and all kinds!
fabric: Hope Valley
sewing tool: Rotary cutter
thread: Gutermann 50wt cotton
color: Purple
completed sewing project:
quick finish sewing project
:
coffee or tea:Tea, with milk, no sugar.
coke or pepsi: Coke.
chocolate or vanilla: Chocolate. Always.
mountains or beach: Mountains in the winter (I ski), Beach in the summer.
football or baseball: Neither!!
dog or cat: Cat. This one, specifically:
minivan or suv: Either would be nice.... I drive an old banger.
What is your day job?
Sofware engineer / Computer Programmer.
What is your dream job?
Owner of yarn/fabric store, with a little coffee shop and bistro attached. I could sew and knit and bake to my hearts content!
What is your favorite time waster?
Ravelry
www.ravelry.com
See, isn't she fab? Now pop on over and check out her blog.
I know you'll be glad you did!