A new year, a clean slate, a fresh start. It's like a brand new notebook, full of clean, empty pages, just waiting to be filled up.
I'm looking forward to 2012- not because there was anything wrong with 2011- in fact it was one of my favorite years ever- but because I like beginnings, full of hope and promise and possibility.
I'm not sure where 2012 will take me creatively but I am looking forward to the journey and finding out.
I rounded out the year with a few more quilt finishes- Christmas gifts for my family.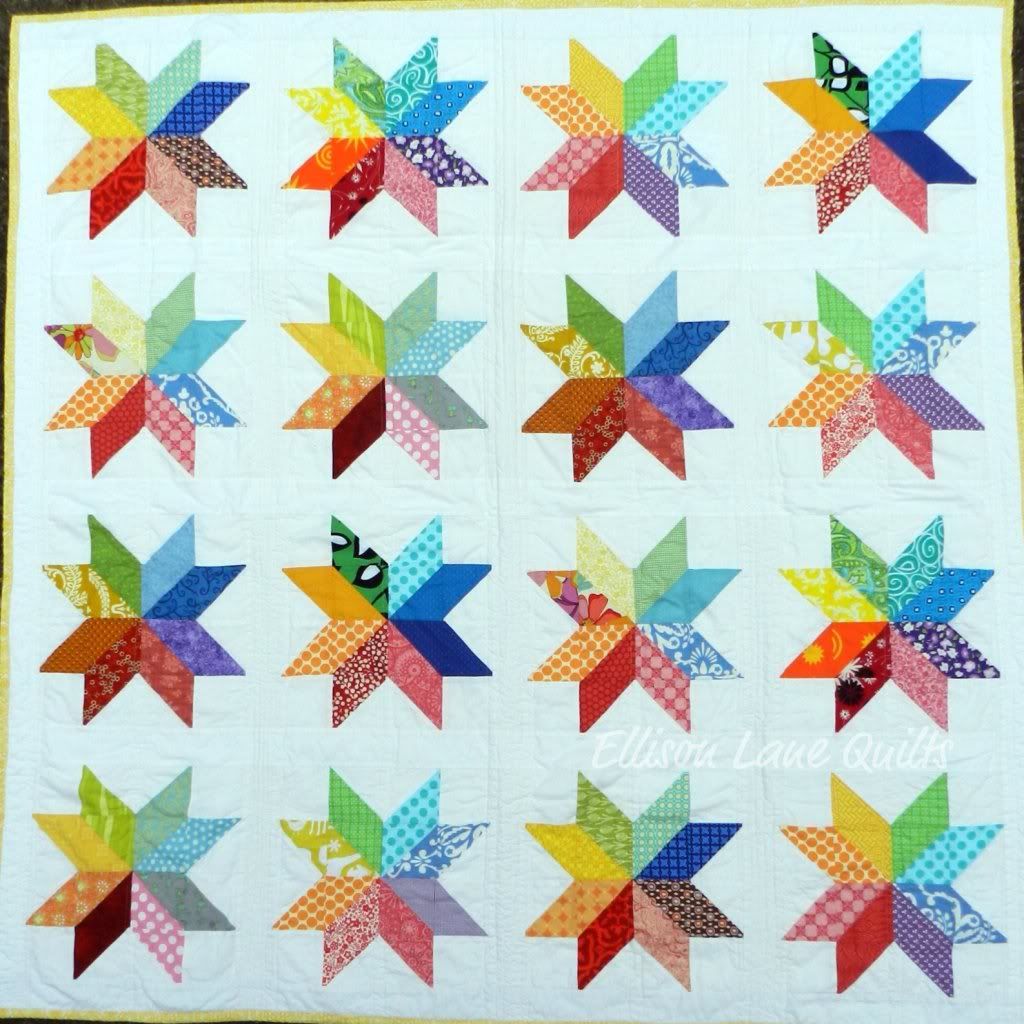 My wonderful in-laws got this colorful
starflower
quilt (yes, I finally finished it!) which they loved. I had a feeling they would. The colors are right up their alley. My sweet friends in the
New Newbie Bee
helped make these blocks - thanks y'all!
The tutorial for this block is HERE.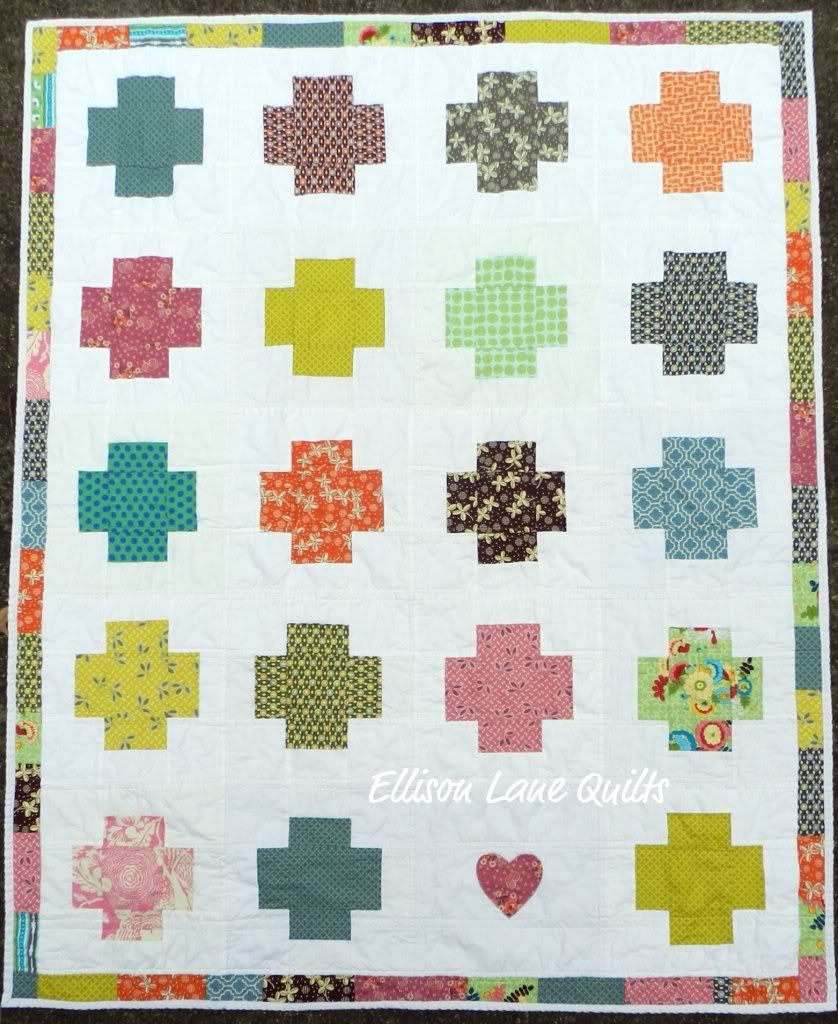 The fabrics are mostly Hope Valley but I added a few other favorites in there too.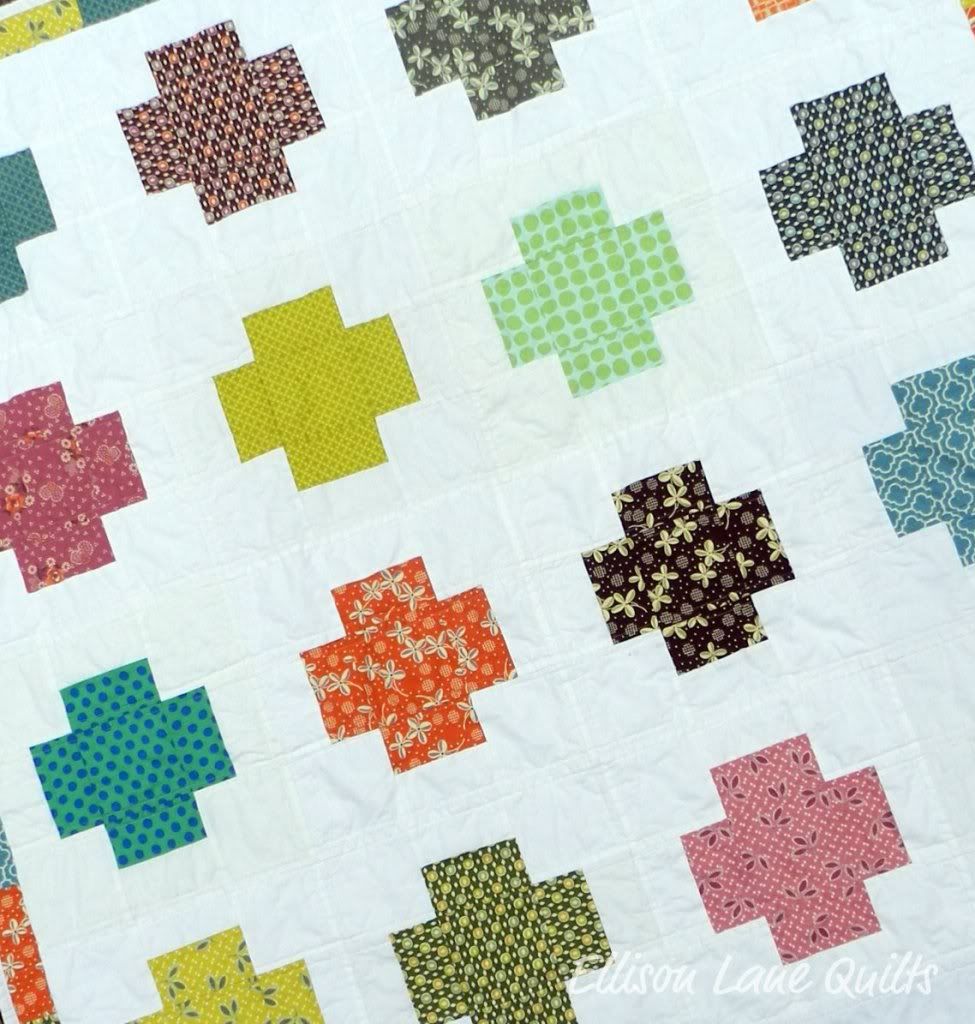 They loved theirs too which made my day. Many thanks to my
Threadheads Bee
buddies for helping me with the blocks for this one!
One more quilt to show you but it hasn't reached its destination yet so you'll have to be patient. :)
Wishing you all the best in 2012 and looking forward to sharing the journey with you!
Happy New Year!
xo,
Jennifer