Are you a member of a
Modern Quilt Guild
?
Last summer I started the
Charlotte chapter of the Modern Quilt Guild,
and we have 30 great members. This is what I love about our guild:
The people: they are all so nice, enthusiastic, encouraging and fun.
The love: they all dig modern quilting and embrace everyone's interpretations.
The talent: boy is there some talent in this group!
The diversity: we have all ages and all skill levels.
The fun: we are a relaxed, informal group.
Last Thursday night we had our
Kona Solids Challenge Reveal
at a local cafe. We sipped wine and coffee and nibbled snacks as we had a chance to chat and visit before we had the reveal.
This is my Kona Challenge Quilt.
Looks familiar, right? (The tutorial for this block is
HERE
.)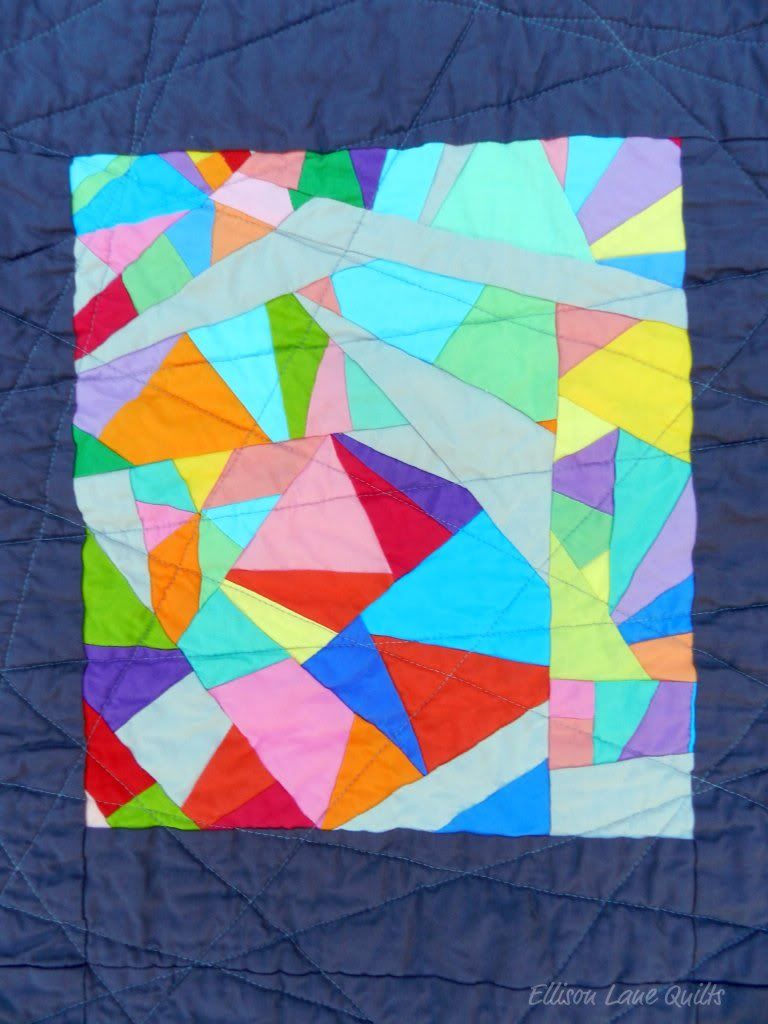 I love the way it turned out- feels modern and fresh to me.
the back
It's 22.5" x 29," and I think it might become a wall hanging in my sewing room or else I'll let my daughter use it as a doll quilt.
The other Kona Challenge quilts were so creative and diverse. You can see them all in our
CLT MQG Flickr group
.
Such a great group of ladies! I am looking forward to lots more
CLT MQG
fun in the new year. If you're in the Charlotte area, we'd love for you to join us!
If you have a Modern Quilt Guild in your area, you should check it out. If not, why not start your own?
xo,
Jennifer