OK, do you know about
Quilty
? It's this great online quilting resource with short how-to videos by
Mary Fons.
(Yes, Fons as in Fons and Porter.)
You should watch these- here's why.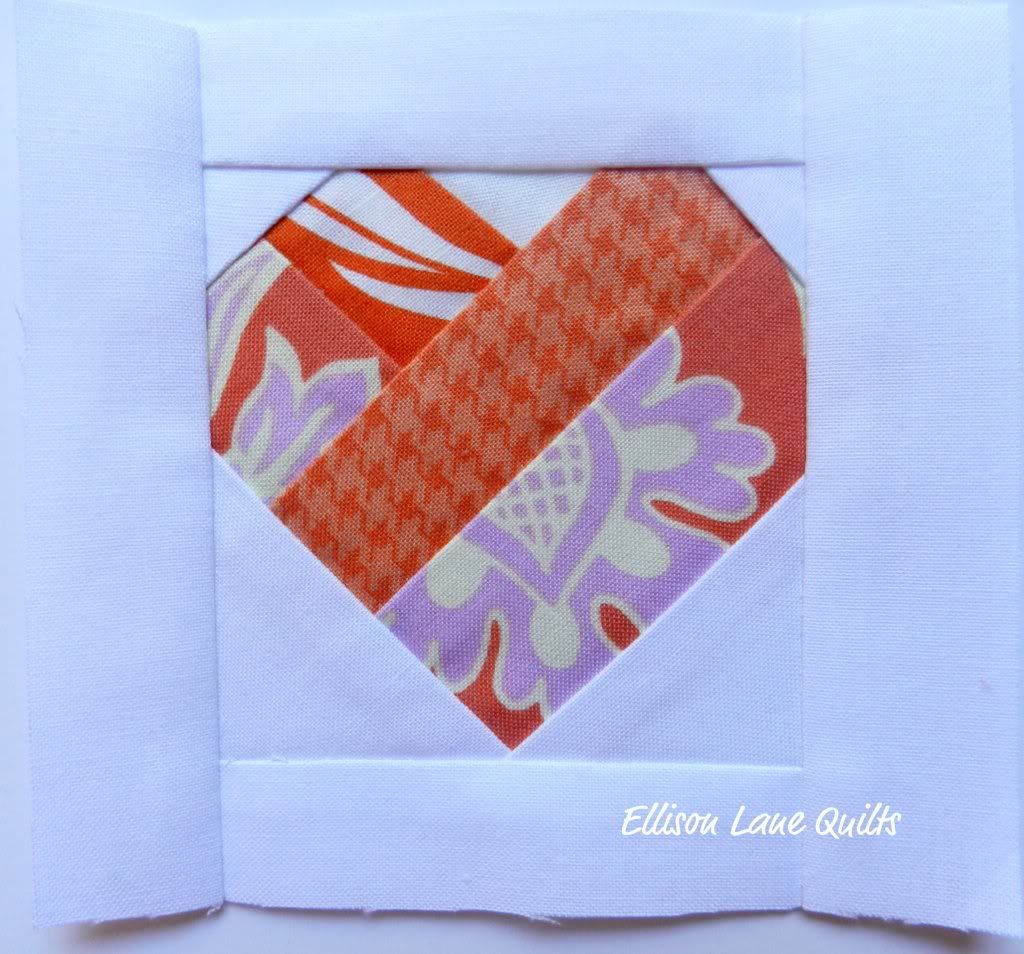 She's funny. She's upbeat. She's fresh and the videos are short. Even I have time to watch them with the two little people running here around at my feet.
You know my love of paper piecing (What, you missed that post?
Read it here
.)
and my desire to be as fab as
Ringo Pie
. Big dreams, I know but well, you have to start somewhere!
Here is a great place to start. Mary has two great beginning paper piecing videos you should check out.
Part I is supplies and how to get started...
Paper-Piecing Basics, Part I - QNNtv.com and
Part II is actually how to make the block.
Paper-Piecing Basics, Part 2 - QNNtv.com
The videos are short and easy to follow.
Here
is a similar template to the one she used.
I would have made this too but my printer is on the fritz so I just worked on what I had already printed.
The videos inspired me to jump back in (remember my
ice cream cone?
) and I've been playing around with some paper piecing this week and finished this little heart block.
Everything just seemed to click!
Well, after I remembered to make the background fabric a contrasting color.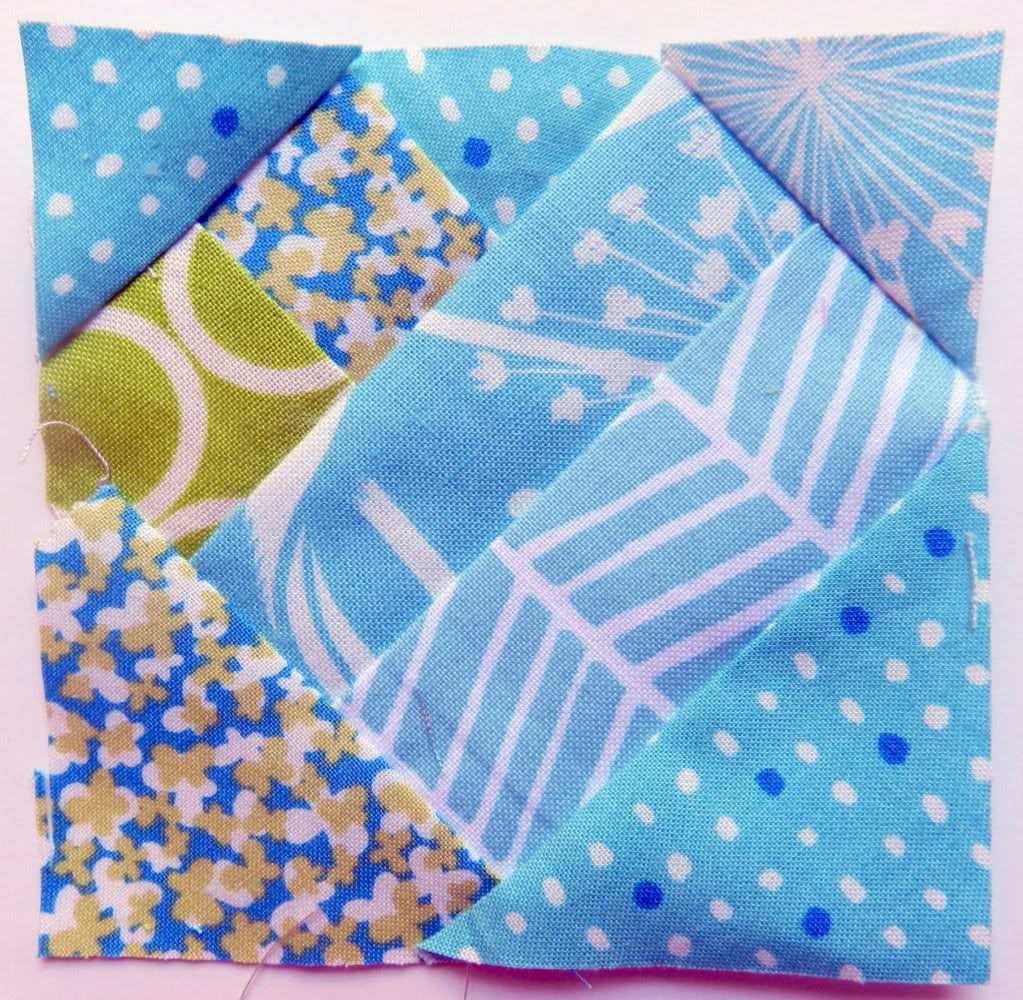 Ta-da!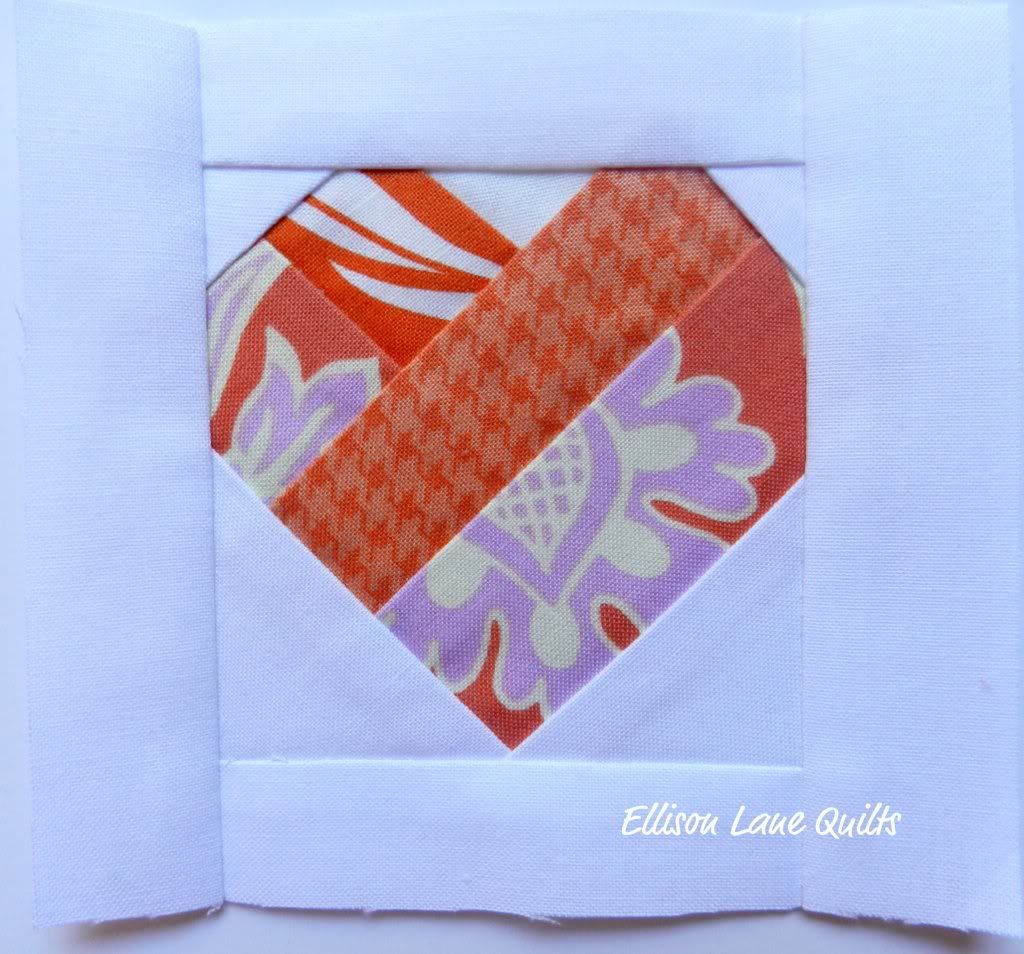 In fact, I'm working on a tutorial for a paper pieced block just for you.
So, I want to know- do you have a favorite website for paper piecing patterns? If so,
send me
the link. I'd love to check them out!
BTW, if you are looking for the giveaway, click
HERE
.
Have a great day!
xo
Jennifer