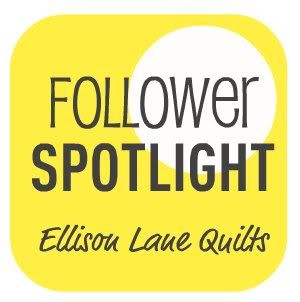 It's Spotlight Saturday and my special feature follower today is Barbara.
She's just darling- the cutest college student who's blog I came across months ago- not sure how- but I kept checking back and keeping tabs on her creativity. We follow each other. :)
She's just gotten into quilting- yea! a convert!- and is studying to be a teacher (which I was) so I think of her as a kindred spirit.
So happy for you to get to know Barbara today too.
Stats:
Name: Barbara
Family: Mom, Dad, 2 younger sisters
Location: Adrian College (hometown--Grand Rapids)
Blog:
http://theoriginofwonder.blogspot.com/
Flickr:
http://www.flickr.com/photos/theoriginofwonder/
What is your favorite:
place
: Surrounded by friends and family...pretty much anywhere
sound
: Summer thunderstorms
movie:
Dirty Dancing (the original, I'm not a fan of the remakes)
book
: The Harry Potter Series
word:
Fabulous!
article of clothing:
Dresses (seriously, if I could wear only dresses I would)
food:
Potatoes...mashed, fried, cheesy, cubed...I love them all
dessert
: Ice cream
fabric
: I don't know a ton of line names yet, but I love Joel Dewberry's Heirloom collections
sewing tool:
My seam ripper...haha, not a fun one, but it's a life saver
thread:
I usually just use whatever is on hand or whatever color goes with the fabric I'm using
color:
Pink, but only bright pinks, I don't love baby pinks for some reason
completed sewing project:
The
red dress
that I made myself. This was before I started blogging though, so there aren't a ton of pictures.
quick finish sewing project:
I'm a big fan of headbands...and
this
is my 4min quick one!
coffee or tea:
Raspberry Iced Tea
coke or pepsi
: Coke from a fountain
chocolate or vanilla:
Chocolate
mountains or beach
: Mountains
football or baseball:
Football
dog or cat
: Cat
What is your day job?
I'm currently a student (almost done!) and I'm a tutor in my school's Writing Center. In January my day job will be student teaching (:
What is your dream job?
My dream job is to be a stay at home mom. Possibly with my own etsy shop, but that's in the works for after graduation.
What is your favorite time waster?
Since I'm in school, pretty much anything that isn't work or homework is technically a time waster...so drawing, sewing, anything crafty. The time waster I do the most though is walking down the hall and just hanging out with whoever is in house (what we call our sorority dorm).
Isn't she so cute? Be sure to pop over and say hi.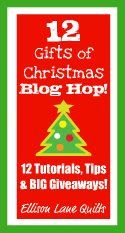 Alright, we're on day 9 of our fun 12 Gifts of Christmas blog hop- hope you're enjoying all the tutorials and getting ready to make some great gifts. Be sure to upload pics in the Flickr group of things you make-we would love to see them! Lv2Create's made one of everything so far!
Today the ever-so talented Melanie of Texas Freckles is sharing a tutorial for an adorable ruffled wristlet. I can think of several people on my lists that would love this. Pop over and have a look and enter to win Melanie's Fat Quarter Shop giveaway too.
Missed any of the 12 Gifts of Christmas blog hop tutorials? You can find them all right here.