Well, I did it.
I finished the free motion quilting of the scrap happy quilt.
And it is NO WHERE near perfect but I am actually really proud of myself for finishing it, especially considering the
trouble
I had.
I kinda can't wait to get the binding on and wash it so I can see how the FMQ will turn out then.
You can see where I got stuck and loopy-looped my way out - oh well!
This is my learning curve quilt for sure.
It ought to be perfect for hauling outside, taking to the park, sitting on the grass, throwing in the car, and I won't care one bit if it gets mud, juice or anything else spilled on it.
It certainly won't be an heirloom but I think I will enjoy looking back on it in the future (when I get better at FMQ) and seeing how far I've come.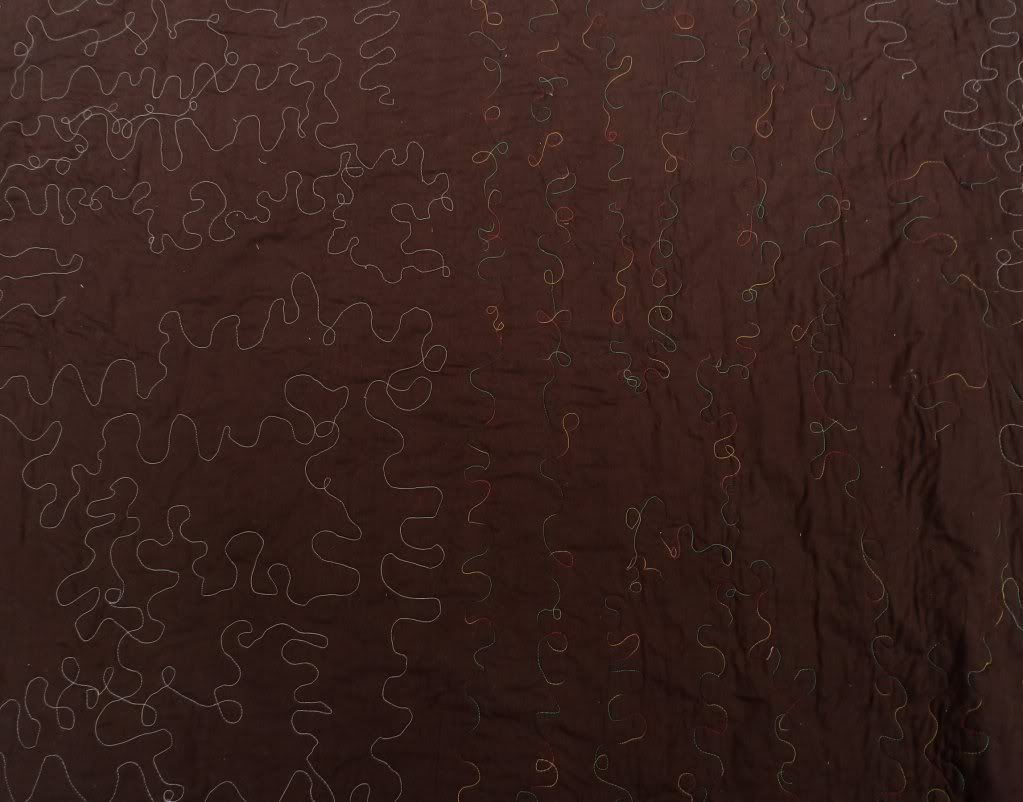 Kinda a crazy FMQ mess but what can you do? :)
I do wish I had thought to get some of the variegated thread that I started with, in the 50 wt (which my machine seems to prefer) but I really wanted to keep at it so I switched to grey thread.
Hopefully I will get this bound and washed soon but we have company this weekend so it will probably have to wait until next week.
Hope you have a fabulous weekend and a happy Halloween!