I so hope
Kaelin
feels the same way I do about imitation and flattery.
I saw her
beautiful bag
on Flickr the other day and fell in love with it. I've been dying to make a bag/purse and have been wanting to use my
Echino
for it and wha-la, this was it! (
Kaelin
, you were my inspiration-I hope you don't mind!!)
So here it is-my first purse/tote bag!
Nikki tote bag pattern
by my friend
Michelle of I Like Orange, Too!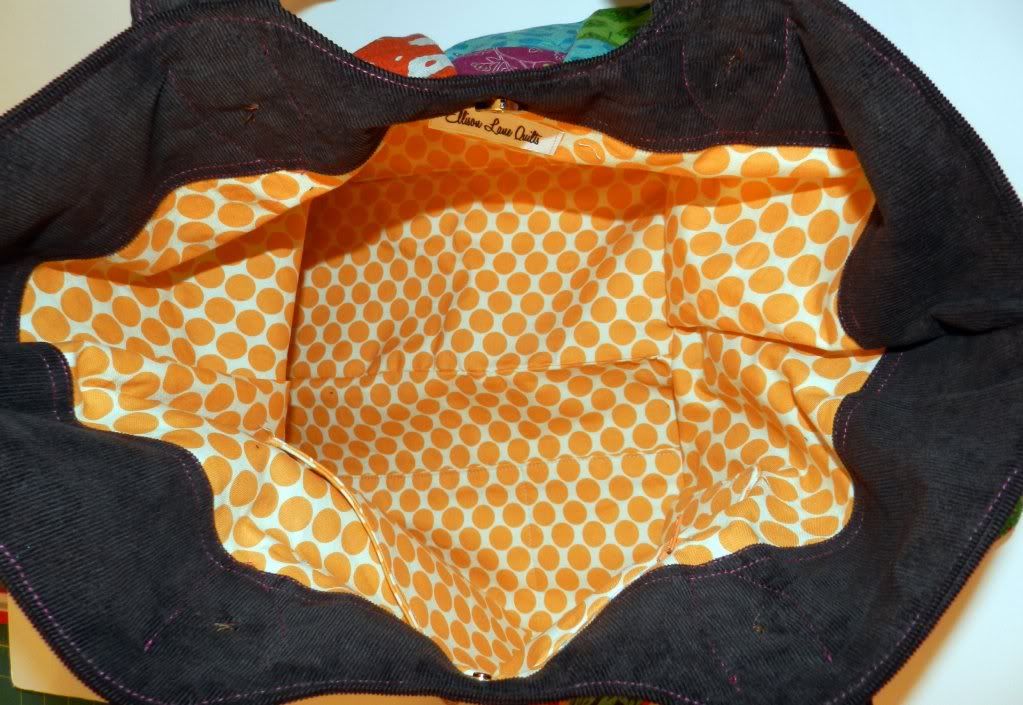 Nice and roomy inside
This was my first purse and the pattern was great-easy to follow, clear and concise and plenty of pictures. I highly recommend it.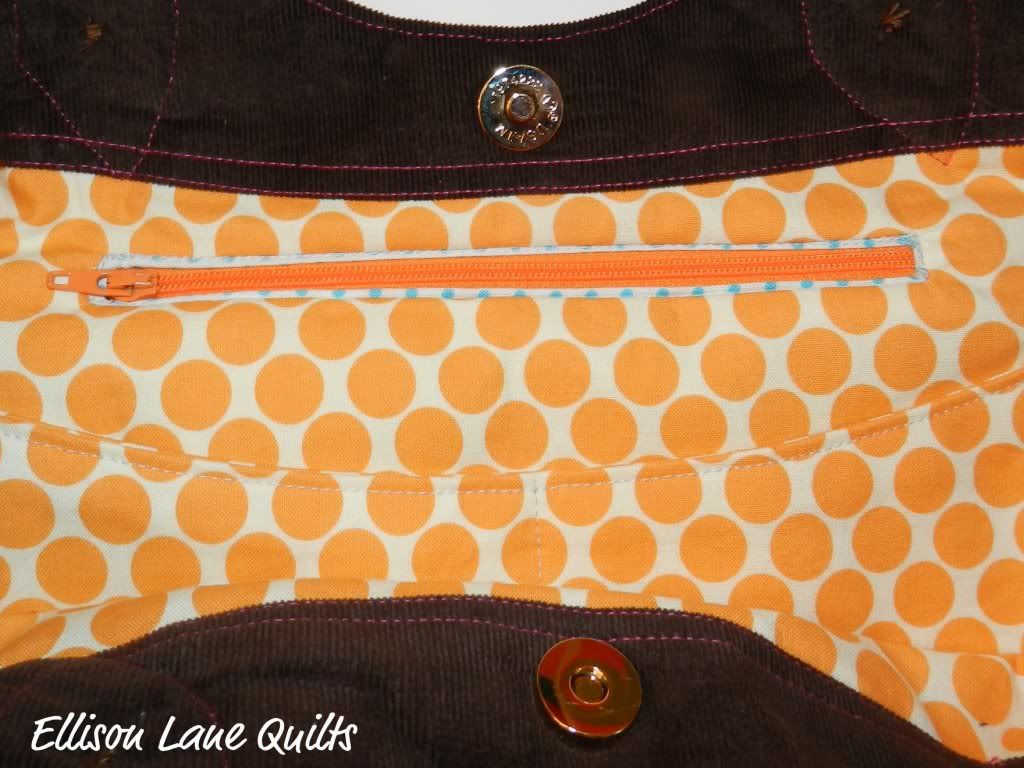 That zipper pocket was so easy!
Inside there are four pockets, and I added a snap closure and a zipper pocket. (You can find great tutorials for those
here
and
here
.)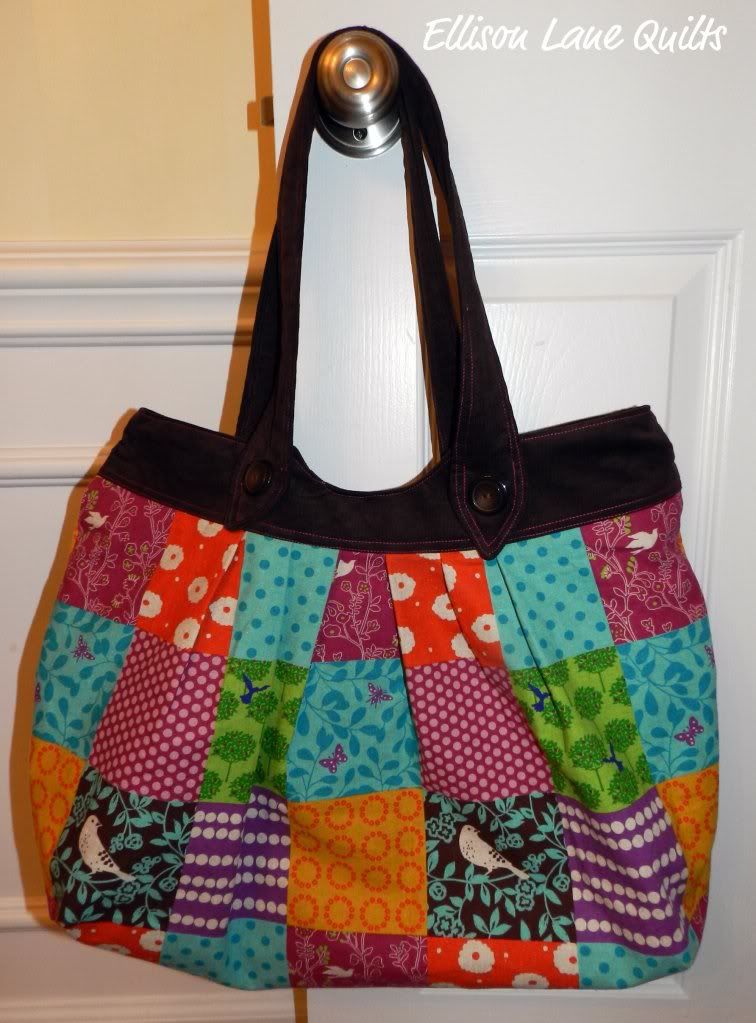 Echino patchwork fabric and chocolate brown corduroy
I just love how it turned out and have to say I am really proud of myself. :) The only thing I might change would be to topstitch with dark brown thread instead of pink because you can see it on the inside so well. But this is not a big deal.
I'm most excited that I'll be
traveling handmade
to the Sewing Summit- Yippie!
Sewing Summit
- it is less than 3 weeks away! I can hardly wait. Don't you want to come too?
In addition to the
Across the Sea Quilt-Along
, I've also been working on a few behind the scenes projects that I can't show you quite yet. There is a BIG FUN event coming in October that I am excited about. I have a feeling you will love it too.
I can show you these
little pouches
I've been making.
They are super fun, really quick, and make great little gifts.
BTW, I ordered my little labels from
Inked Papers on Etsy.
I'll leave you with a sneak peak of tomorrow's post.
Be sure to check back because there's a giveaway involved!
BTW, I'm linking up to Megan and Sew Modern Monday today.