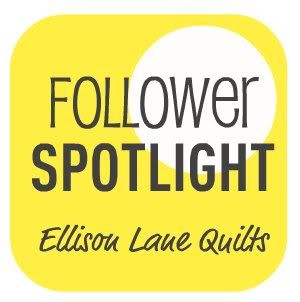 So today y'all get to meet my friend and fellow Pinterest addict, Felicity. She's another friend I need a joint style pin board with!
She's crazy talented (see her a-ma-zing word quilt below) and super sweet. Her blog is filled with good stuff including a very clever
shoe wallet
for all of you runners out there!
Get to know her and be sure to pop over to her blog and say hello. (She's got a
giveaway
going on over there this weekend!)
Stats:
Name:
Felicity Ronaghan
Family:
1 husband of 11 years, 1 daughter, nearly 4.
Location:
Vancouver, Canada
Blog:
felicityquilts.blogspot.com
Flickr:
felicity.quilts
What is your favorite:
place:
home, followed closely by Italy
sound:
ocean waves or rain
movie:
The Sound of Music
book:
too many to choose from! I just read - and thoroughly enjoyed - Divergent by Veronica Roth (if you liked The Hunger Games, you'll love it)
word:
Mama (when said by my daughter - we waited a long time to become parents)
article of clothing:
a jaunty scarf
food:
lasagna
dessert:
pumpkin pie
album:
Adele, 21
non quilting/sewing website:
gofugyourself.com
or
pinterest.com
fabric line:
I don't tend to sew from full lines but I will say that I adore Wonderland by MoMo.
sewing tool:
besides Bernie my machine? my personalized pincushion/threadcatcher.
color:
too many to choose from!
completed sewing project:
They're *all* my favourites!! I am still really happy with the quilt I made for the Kona Solids Challenge.
quick finish sewing project:
Mugrugs are fabulous little projects that work up quickly, and they make nice gifts.
coffee or tea:
both but mostly coffee. Always hot, never iced.
coke or pepsi:
when I drink bubbly things, it's usually soda water, but of these two I am a Coke girl.
chocolate or vanilla:
chocolate
mountains or beach:
mountains for the cool weather, beach for the sound of the water.
football or baseball:
hockey
dog or cat:
neither
minivan or suv:
neither! We currently drive a car, but we're thinking of going with the
car coop
. Could we BE more insufferably "west-coast"? :)
What is your day job?
Banker/Commercial lender
What is your dream job? i
ndependently wealthy maker of quilts
What is your favorite time waster?
The internet
You win the lottery, what is the first thing you buy?
The townhouse adjacent to ours so we can knock out the wall and double our space.
I so hope you enjoyed getting to know Felicity. Don't forget to jump over and enter her giveaway!

Happy Saturday!