So happy to introduce to you to my sweet friend Hadley from the UK. She has a super sense of humor, a big heart and tons of sewing skill!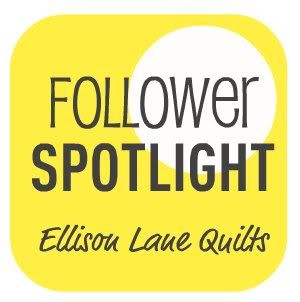 I ♥ Hadley's blog and love seeing what she's up to. Be sure to pop over and check it out.
So without further ado, here's Hadley!
Stats:
Name:
Hadley Gordon
Family:
Husband (8 years in September), 6 year old son and 4 year old twin girls, starting school next week!
Location:
West Sussex, UK
Blog:
http://flyingblindonarocketcycle.blogspot.com/
Flickr:
http://www.flickr.com/photos/flyingblindonarocketcycle/
What is your favorite:
place:
New Zealand
sound:
silence, after the children have all gone to sleep
movie:
Father Goose - Cary Grant
book:
anything by Douglas Coupland
word:
'Congratulations!'
article of clothing:
scarves
food:
apple strudel
dessert:
apple strudel with cream
album:
any REM
non quilting/sewing website:
http://chezlarsson.com/myblog/
fabric line:
flee market fancy but I have none :( or anything Echino
sewing tool:
rotary cutter
color:
teal/turquoise/aqua
completed sewing project:
241 tote
but my favorite quilt was the mini Brit Swap for Sarah
quick finish sewing project:
travel change trays
coffee or tea:
tea, strong, tiny dash of milk, no sugar
coke or pepsi:
coke zero
chocolate or vanilla:
vanilla with chocolate sauce
mountains or beach:
where the mountains meet the sea in NZ
football or baseball:
proper football (soccer?)
dog or cat:
neither thank you
minivan or suv:
I think you'd call it a minivan, 'over here' we say 'people carrier'.
What is your day job?
Part-time Statistical Support Manager
What is your dream job?
Interior Designer making lots of cushions/pillows!
What is your favorite time waster?
My children
You win the lottery, what is the first thing you buy?
Flights to NZ and a fabric shop!
Love having you here Hadley!
Thanks y'all! Have a great weekend!
PS: If you are looking for the Aurifil giveaway, you can find it
here
.