We spent this past weekend in the NC mountains with my family.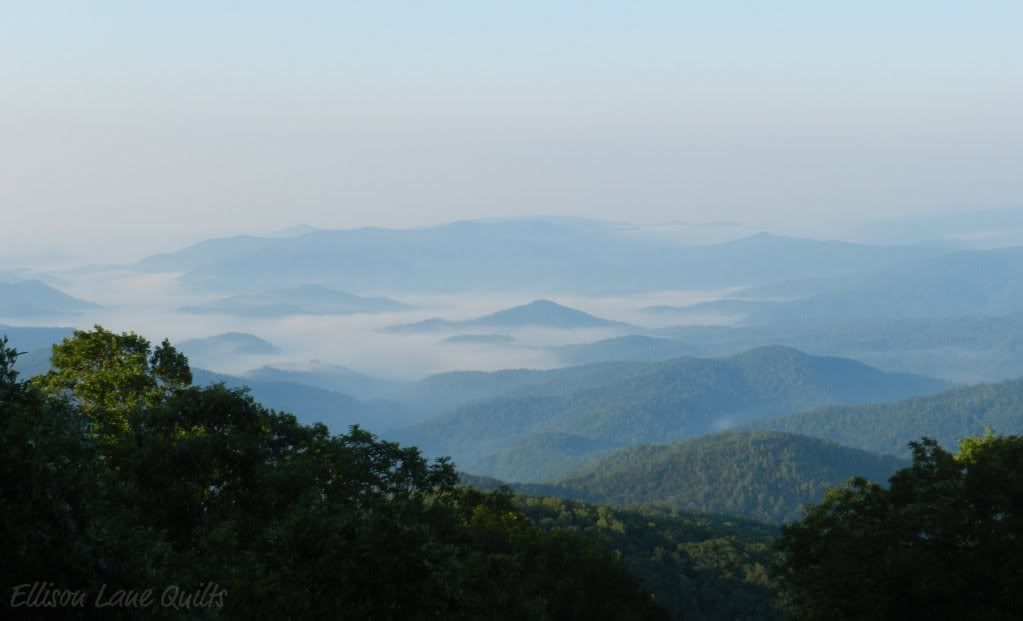 The Blue Ridge Mountains
We are really lucky to have such a wonderful retreat in such a beautiful spot. I've been coming to our mountain house since I was a little girl as my grandparents lived there in the summer. Now the house belongs to my parents, and we all love it there.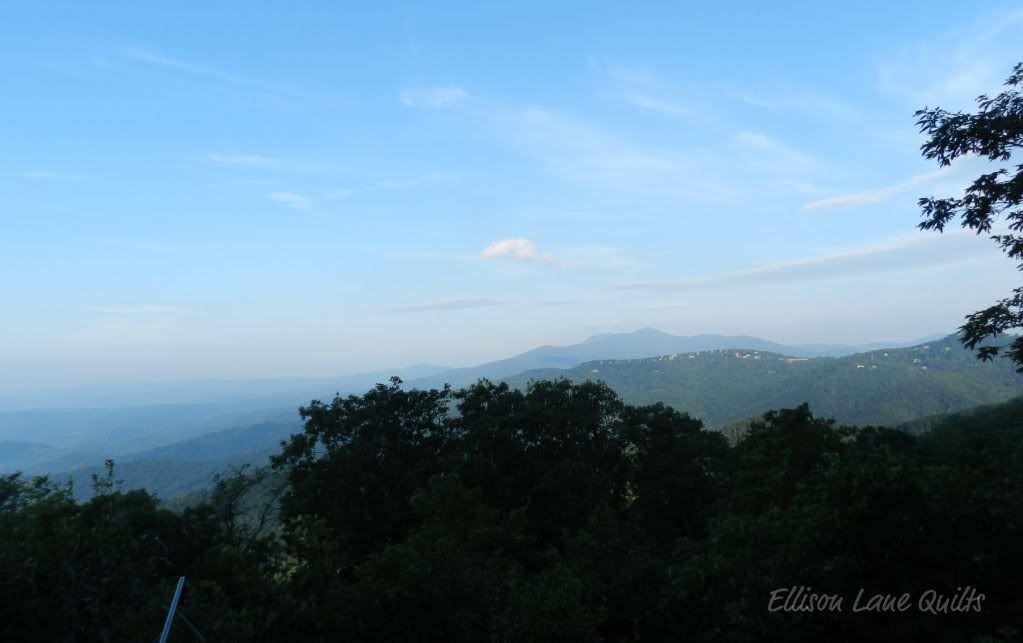 You can see Grandfather Mountain from our porch.
The mountains mean a lot to us: my parents honeymooned there, James asked me to marry him there, my brother got married there last year, and we spend Thanksgiving there with all of our family every year. It's a good place.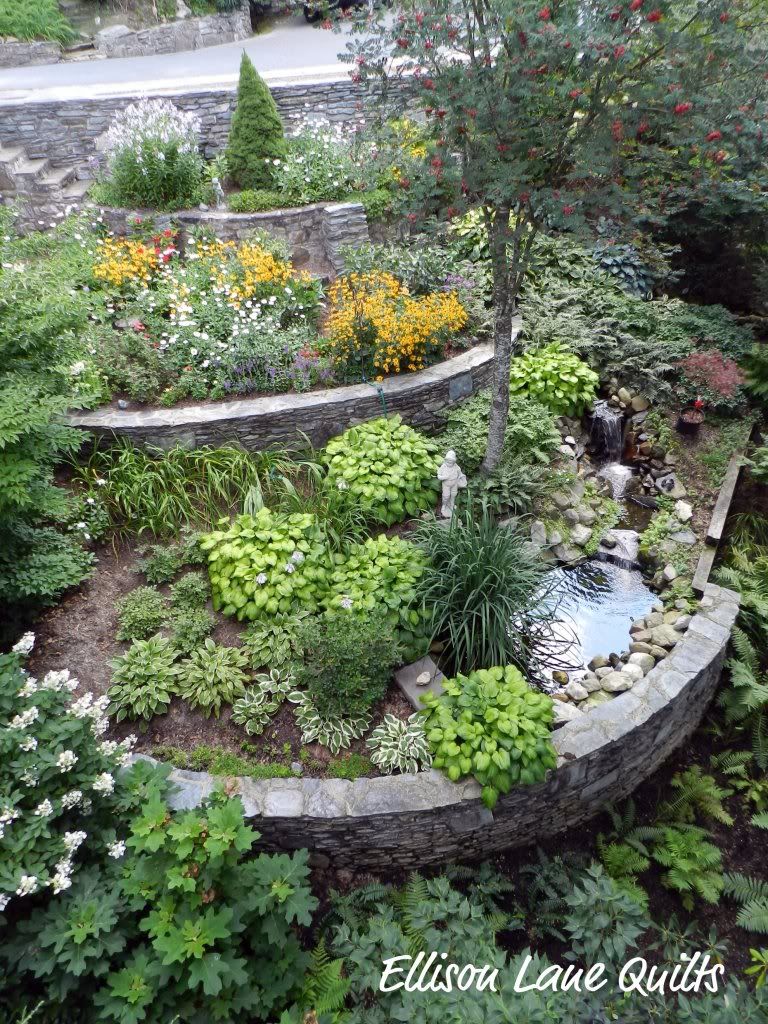 My mother's amazing garden.
My daughter got to spend the week with her grandparents which was fun for everyone. Plus it was my parent's 40th anniversary on Sunday, and it was nice to be there with them for that milestone.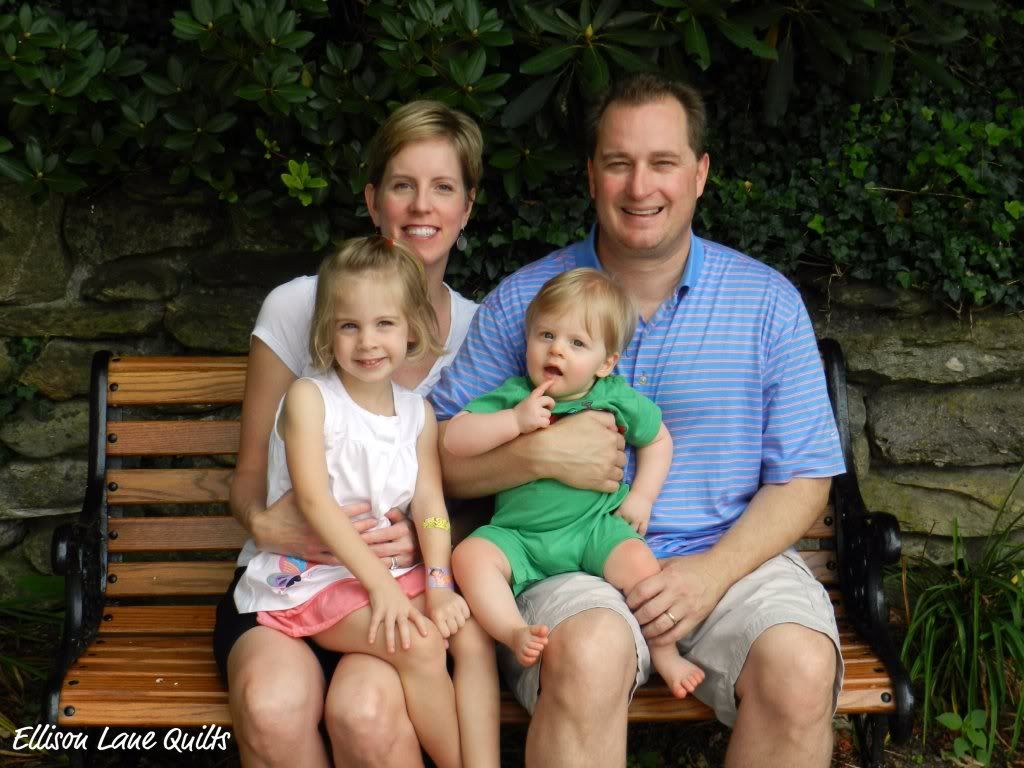 Humming birds have always been around our house and there are so many that my dad refills two feeders every day! Seriously, at one point, I counted 11 humming birds at the feeders, vying for a spot all at once.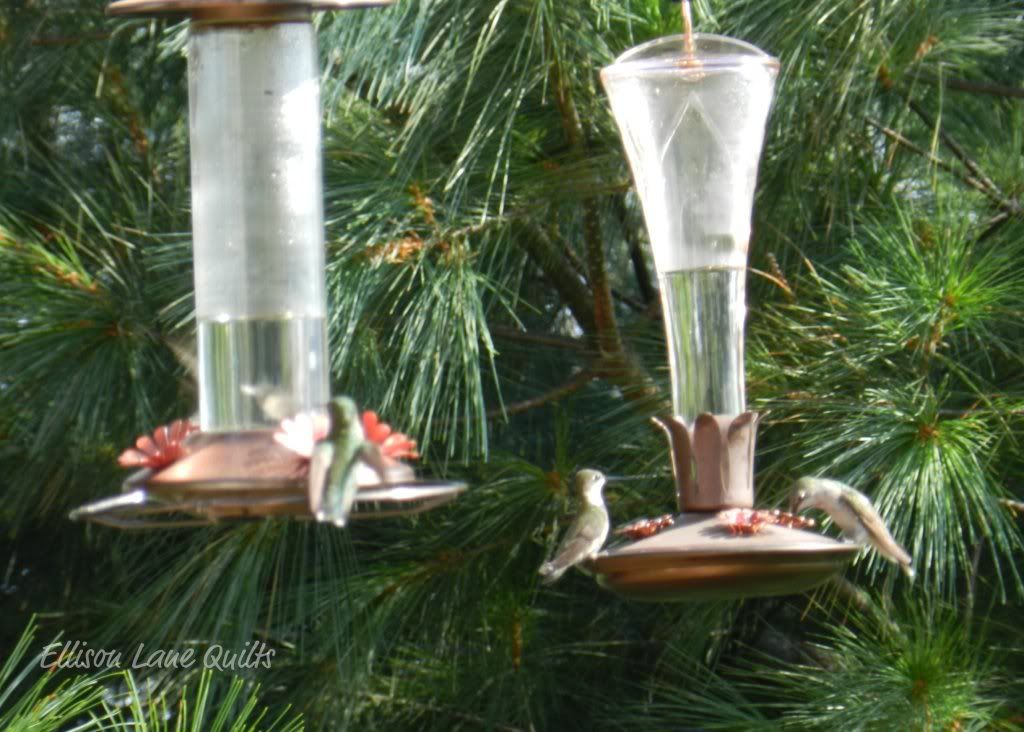 It was a great weekend, and we surely loved the cooler weather.
I've been working on my blocks for our
Across the Sea Quilt-Along
and am loving them. I will confess to changing my mind on the background after I got started so my seam ripper and I spent some quality time together today.

I'm having a ball checking out everybody's fabric choices in our
Flickr group
. Thinking about joining us? There is still plenty of time! The piecing instructions will be posted on Monday but until then, you can find everything you need to know
right here
.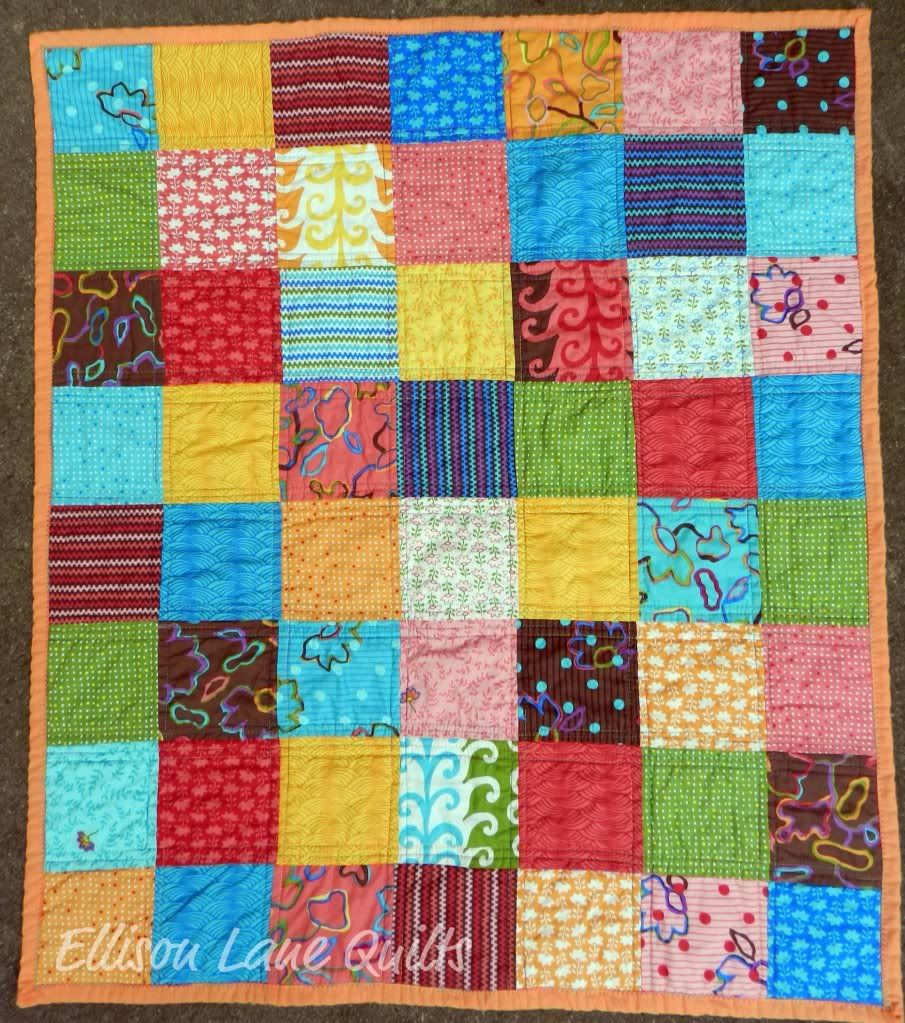 I also had a chance to finish this little stroller quilt for my
Etsy shop
. I used Modern Workshop by Moda and my favorite IKEA kid's fabric on the back.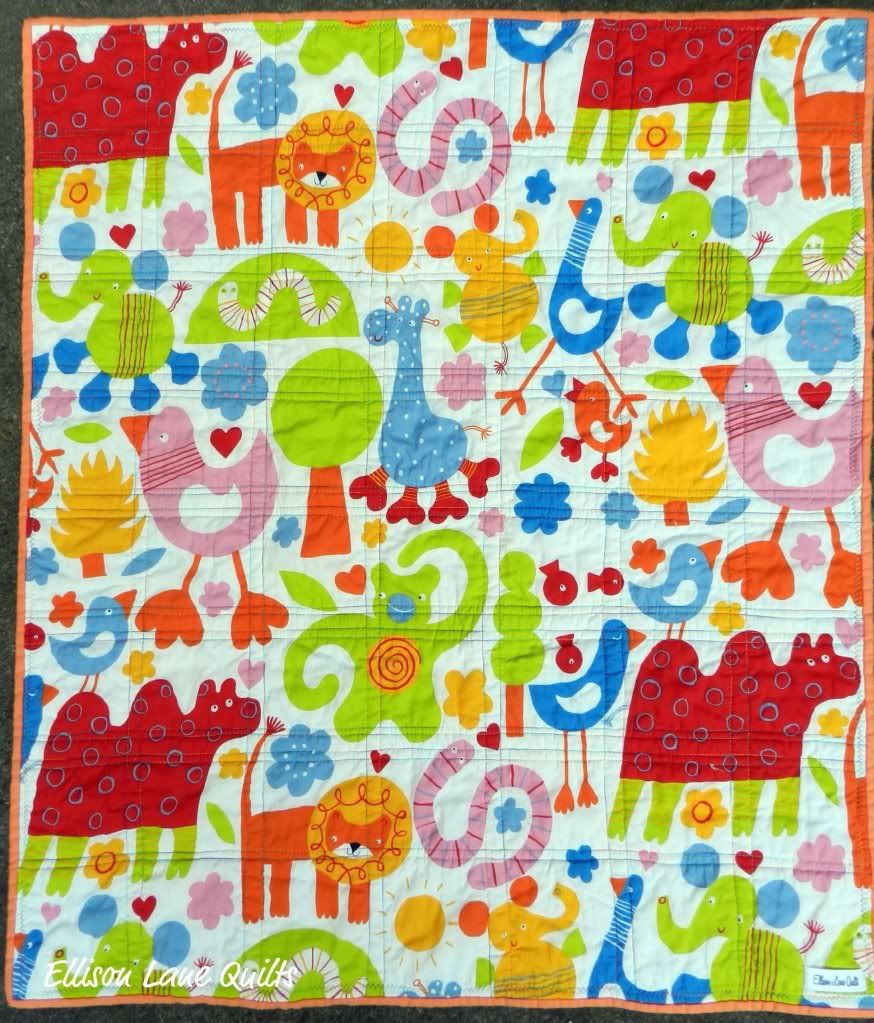 Those little animals are just so happy. I quilted it with my new favorite Aurifil variegated thread- LOVE- and it was just the perfect thing for this colorful quilt.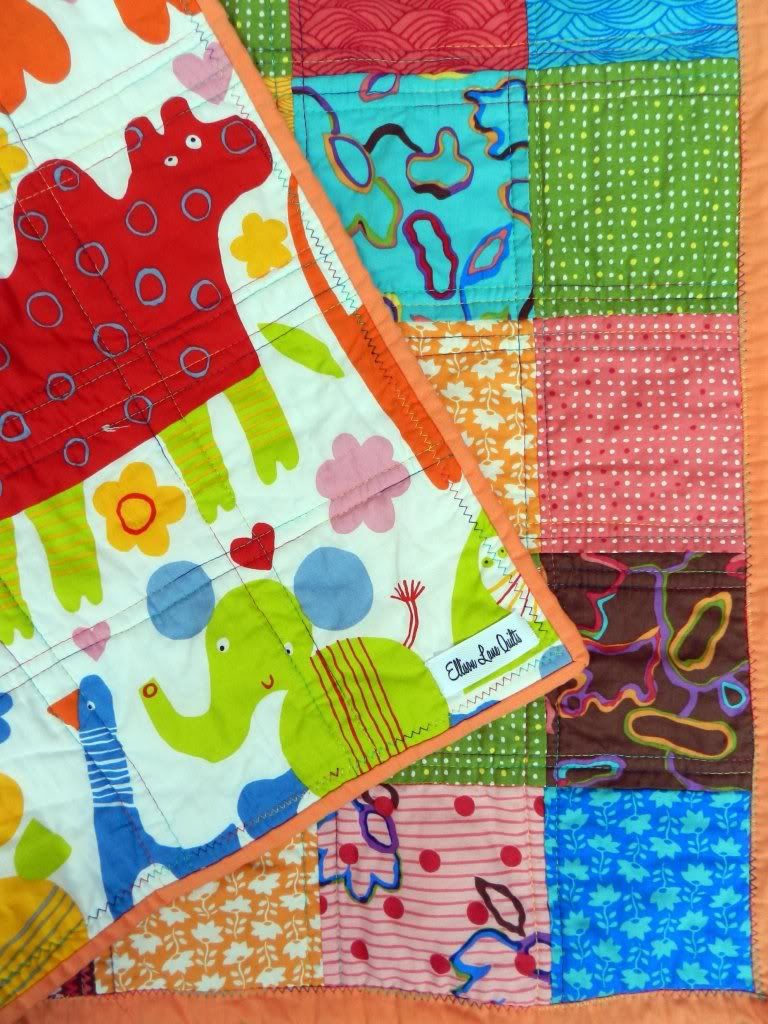 Inspired by
Rachel's post
about machine binding, I decided to give it another try and really like the result.
I sewed the binding on the back then folded it over to the front side where I sewed it on with a zigzag stitch.
I think it adds to the whimsy of this quilt and is a good choice for durability.
So tell me, what are you working on?
BTW, I'm linking up to Fabric Tuesday at Quilt Story today.