I'm so flattered to be featured today at
Stitching by Starlight
. Pop over and say hi to Angie and read my
10 for Ten interview
.
PS: There is a GIVEAWAY too!
This weekend I put together the charms for our Rainbow Charm Swap Round 2.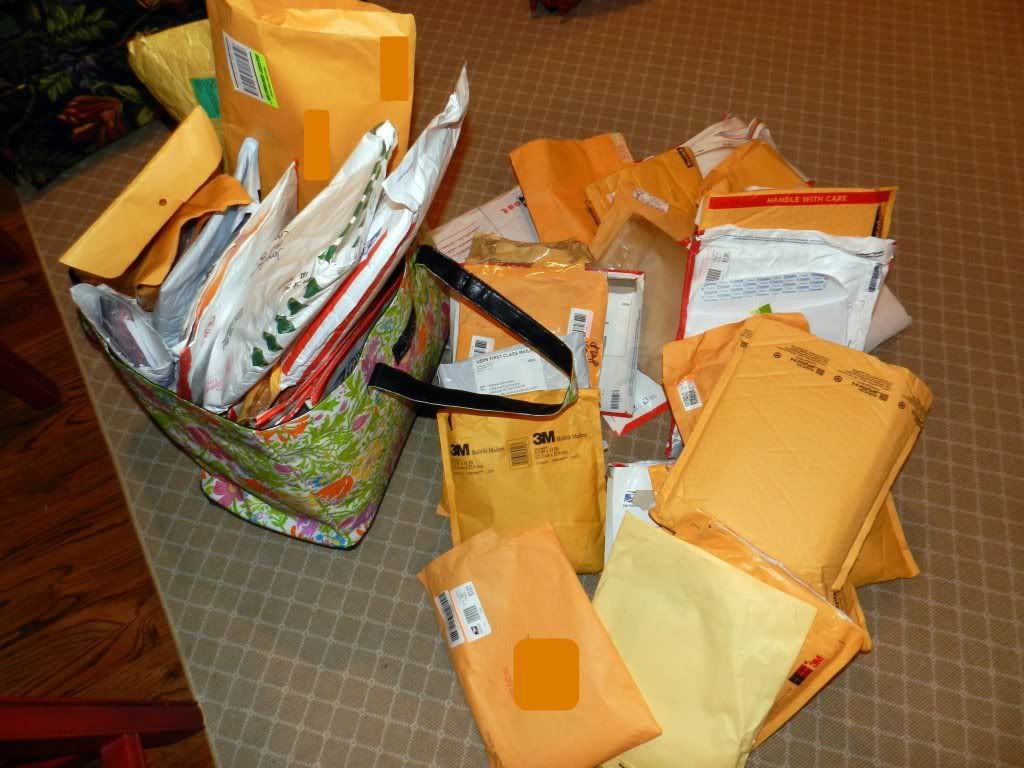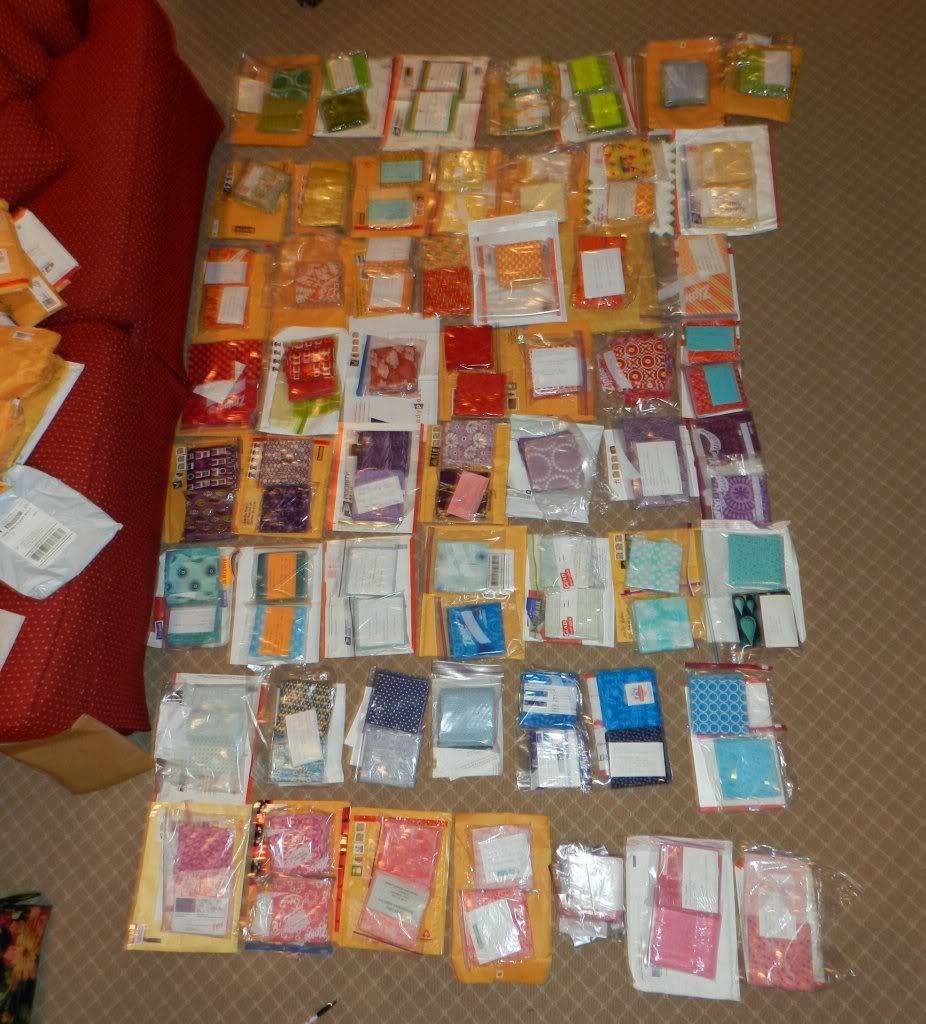 Whew, that was A LOT of fabric! 6,272 charms to be exact. I am super glad I didn't do the math before I started sorting!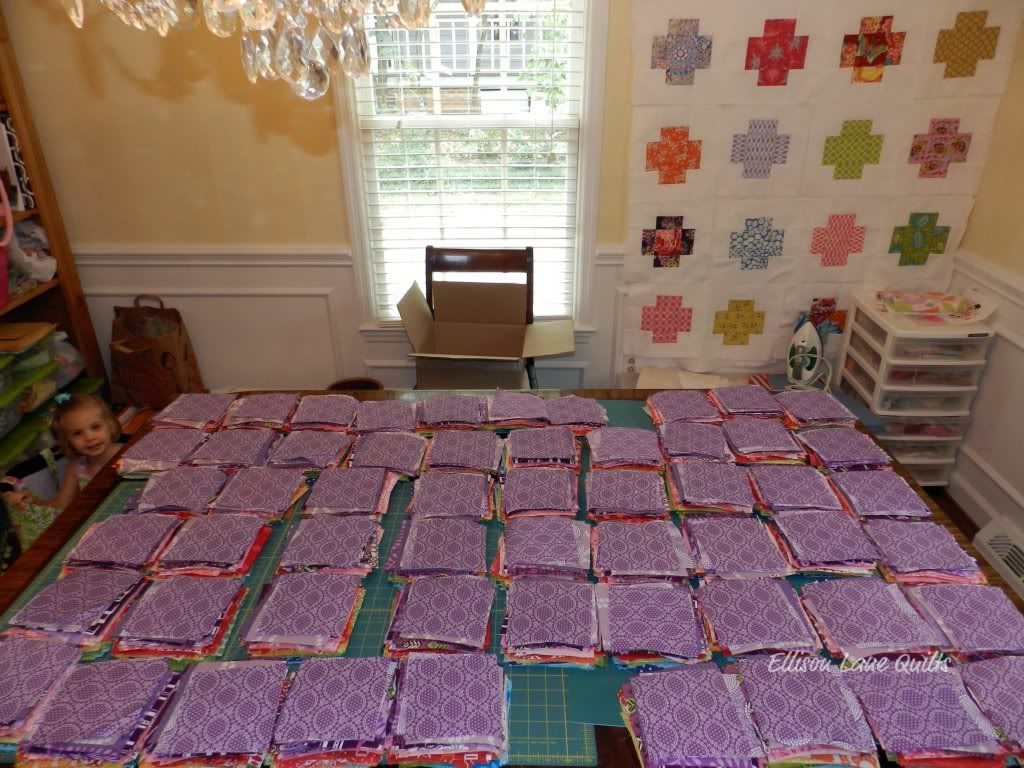 Can you spot my little helper?
These are the charms each person received. The picture doesn't do them justice- there are just so many in there (112 in each stack.)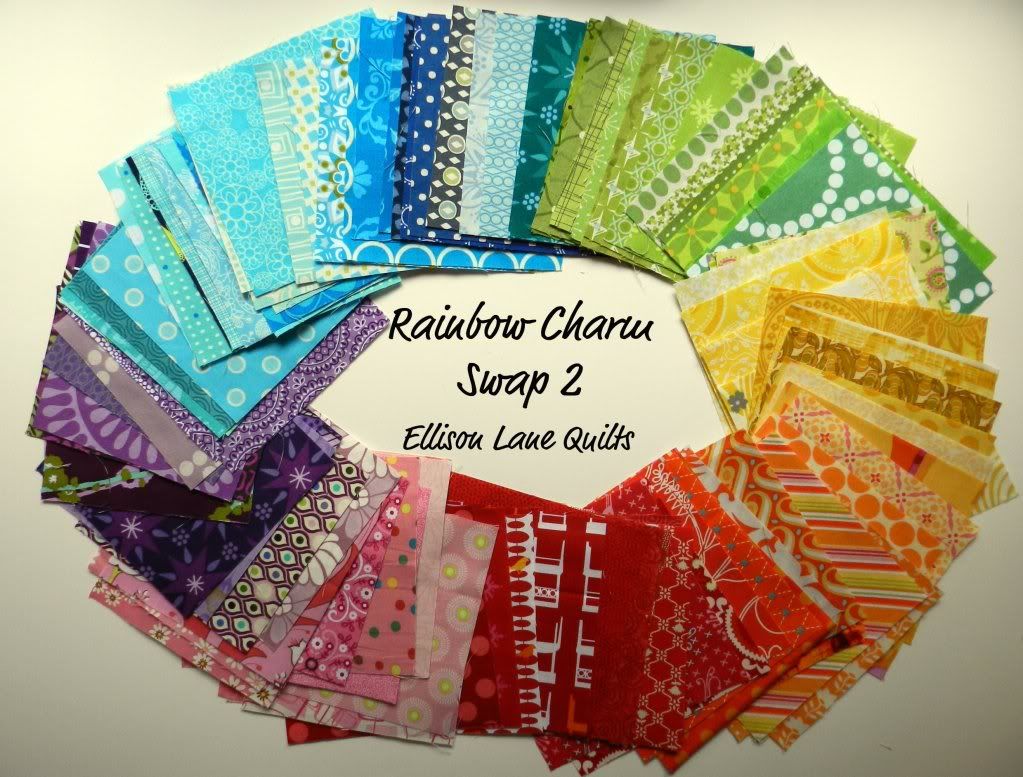 I have a quilt in mind to make with these but it will have to wait until some other projects are finished first, such as my Across the Sea Quilt-Along quilt.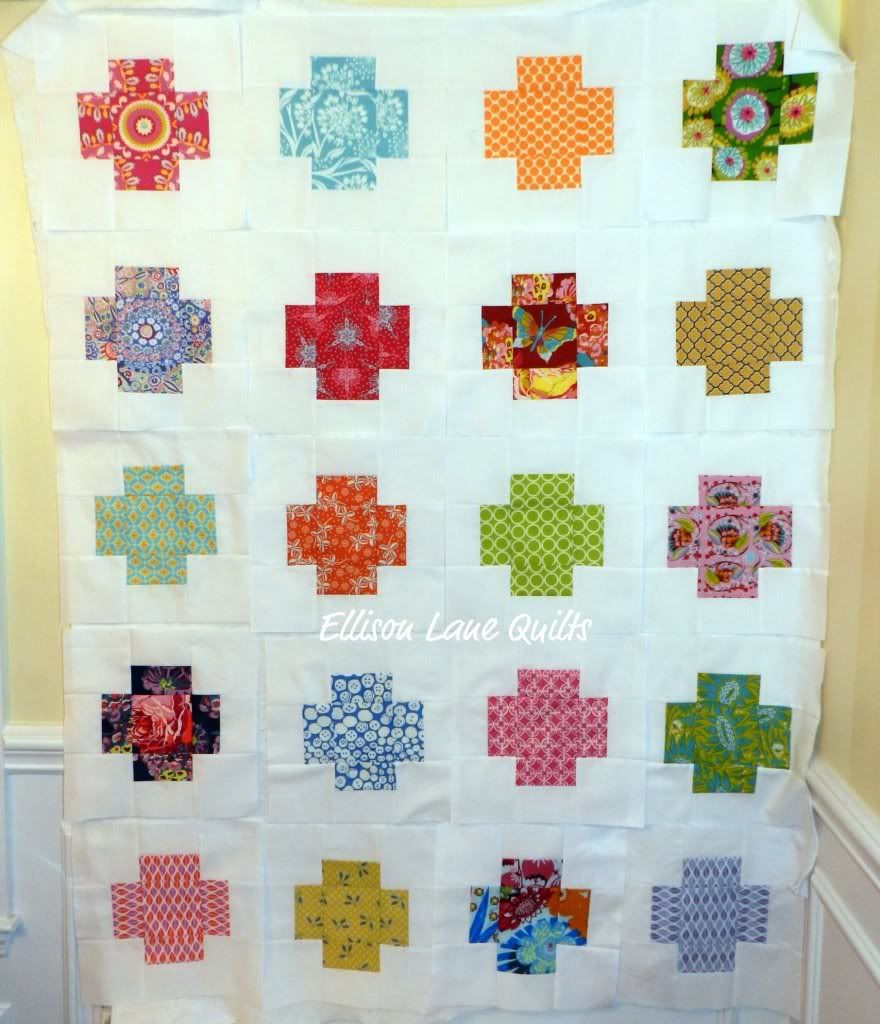 Next up- borders!
There's still time to join us in our QAL!
For all of my Wantobe Quilters and Quilters registered for the giveaways at Sew We Quilt at Stash Manicure, I've had word from Madame Samm herself that this is a BIG week for great giveaways! You don't want to miss out! (Remember M,W,F are for wantobes and Tu,Th, are for quilters.)
If you aren't registered yet, just email me your name, phone number and email address, and I will sign you up.
Don't forget to include Jennifer @ Ellison Lane Quilts in your comments at Sew We Quilt at Stash Manicure to be linked with your registration and make your entry valid. Good luck!
Whew! Lots' going on this week!