Layout and design is one of my favorite parts of the quilting process.
I like putting the blocks together and rearranging them until I get them just right.
A design wall really helps. My design wall is simply a piece of batting tacked to the wall. I hope to make some
design wall boards
soon, but for now, this works just fine.
It was a game changer for me when I put up a design wall. No more laying out blocks on the playroom floor and scooting around on my knees. With a 3 year old and a baby, it was impossible to work on a quilt layout until they were in bed. Now, I can pop over to my design wall whenever I have a chance and move things around instantly.
For each quilt, I usually audition a few layouts until I find what works. I also snap pictures each time. The camera shows you things that your eyes don't see.
This was layout 1:
A few switcheroos: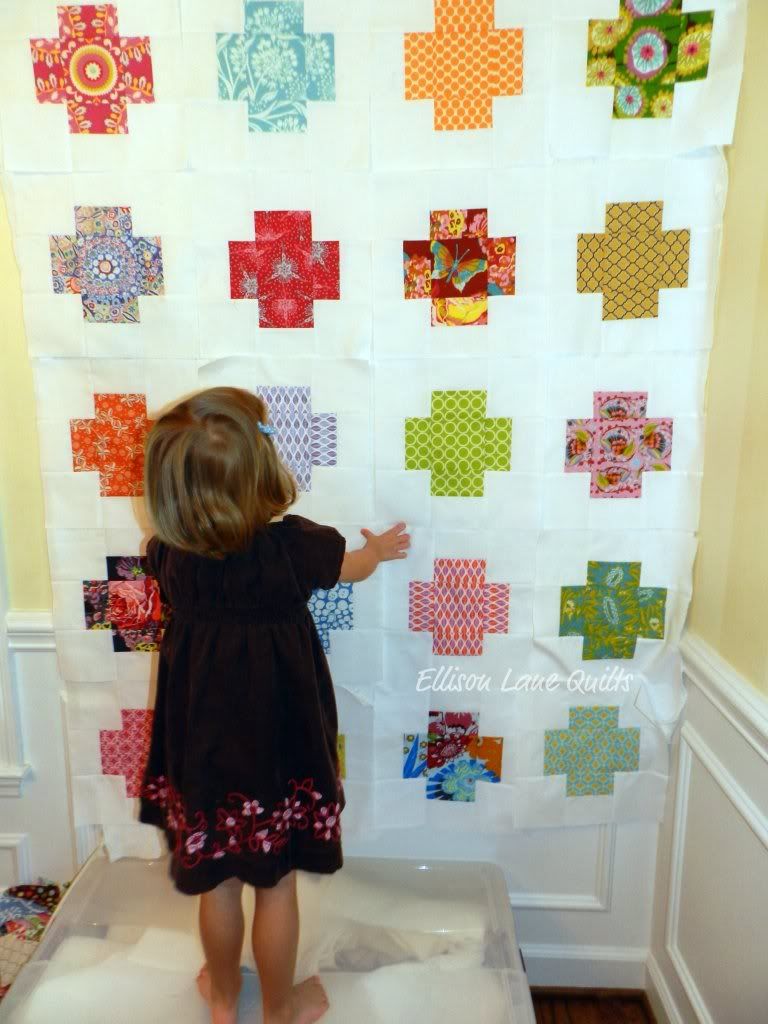 Always good to have a helper!
After a few final tweaks, I had what I wanted.
Sarah
has some tips for layout and design too. Be sure to
pop over
and see how she does it.
Now, get those crosses laid out and take some pics. We want to see your layouts in our
Flickr group
!
Up next on Monday, piecing the borders and your quilt top. The scrappy border really ties it all together. Just you wait and see!
Happy sewing. :)