So this week I sewed the piano key border onto the dresden quilt.
I ♥ it. As if this quilt could be any happier, that border did it. :)
Perhaps I will get it quilted this week.
I have the
backing
and
binding
fabric ready to go- now I just need the final push to get it done.
I also finished the
black and white quilt
. Woo Hoo!
In fact it has been all wrapped up and sent to Kitty, its new owner.
Kitty has a beautiful house in the mountains of NC, and she wanted a black/white/lime quilt to ward off the chilly mountain air in the evenings.
I think she is going to love it- at least I hope so!
She gave me total creative freedom and has no idea what it is going to look like so I am anxious to hear what she thinks.
I really like how it turned out, especially the back. That black dot fabric is so cute and the lime stripe just pops.
I also included my first label! (About time, I know!)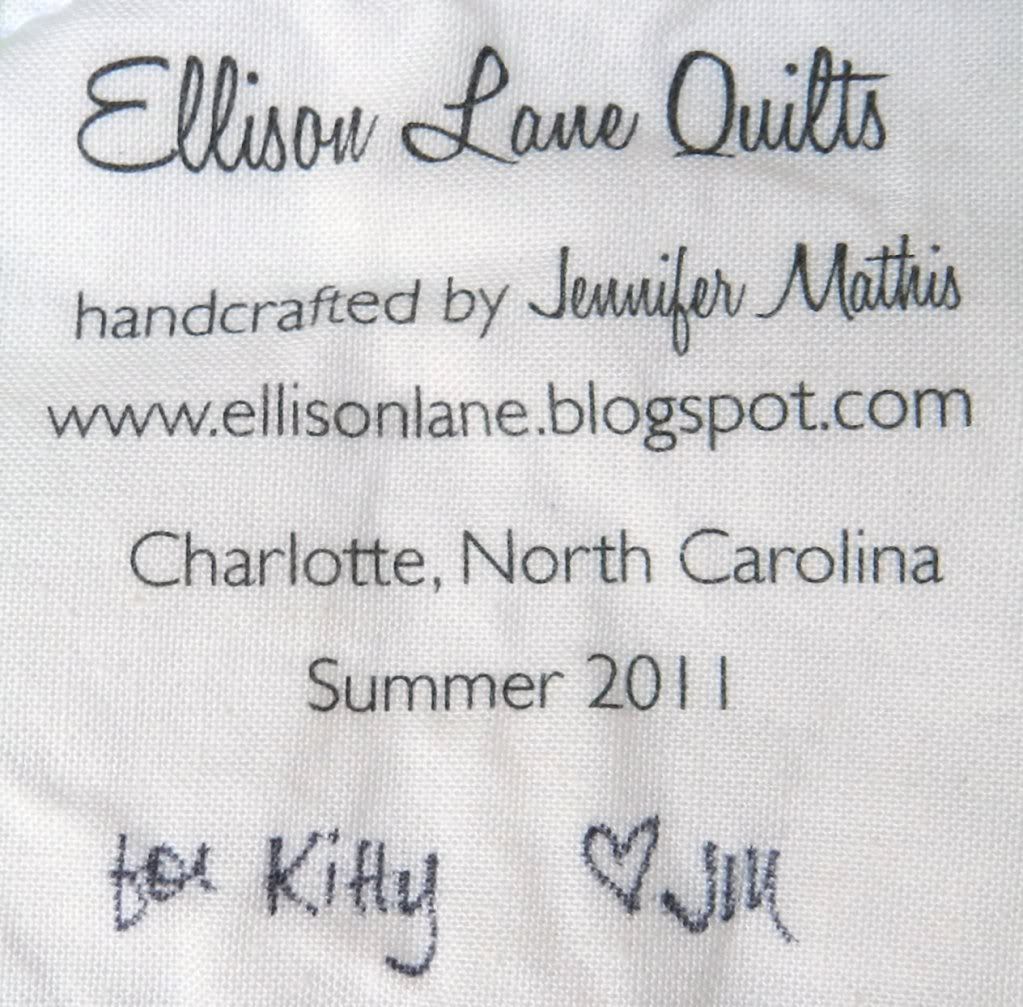 The quilt is was on the grass when I took this picture so please forgive the wrinkles.
I used
Lindsey's tutorial
as a guide and attached Heat and Bond Lite to the fabric, kept the backing paper on, and ran it through the printer. Worked like a charm.
Here are the stats for this quilt:
size: 42 x 64
blocks: 10"
sashing: 3"
fabric: black and white Benartex (purchased locally), Bella Solids in
Lime,
Kona
Snow
This week's stats:
2 works in progress (dresdens and
starflower
)
1 complete finish (black and white above)
3 bee blocks finished
Now, the black and white quilt just needs a name and all I can think of are Oreos. Any ideas?
Thanks to Carla, this quilt is now called Kiwi Burst. Love it!
I'm linking up today to Lee's WIP Link Party. Thanks Lee!