I entered the
weekly themed contest
at
Quilting Bloggers
.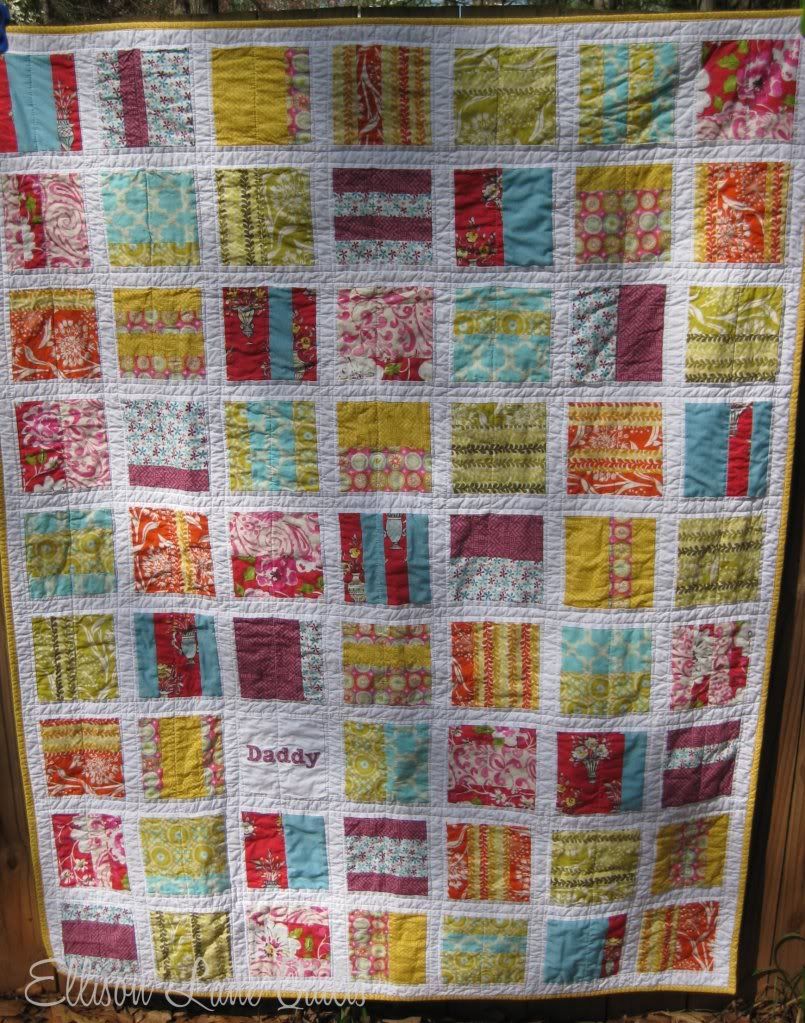 This week's theme: Quilts for Dad's.
Perfect since I made my Daddy
a quilt for his birthday
this past April.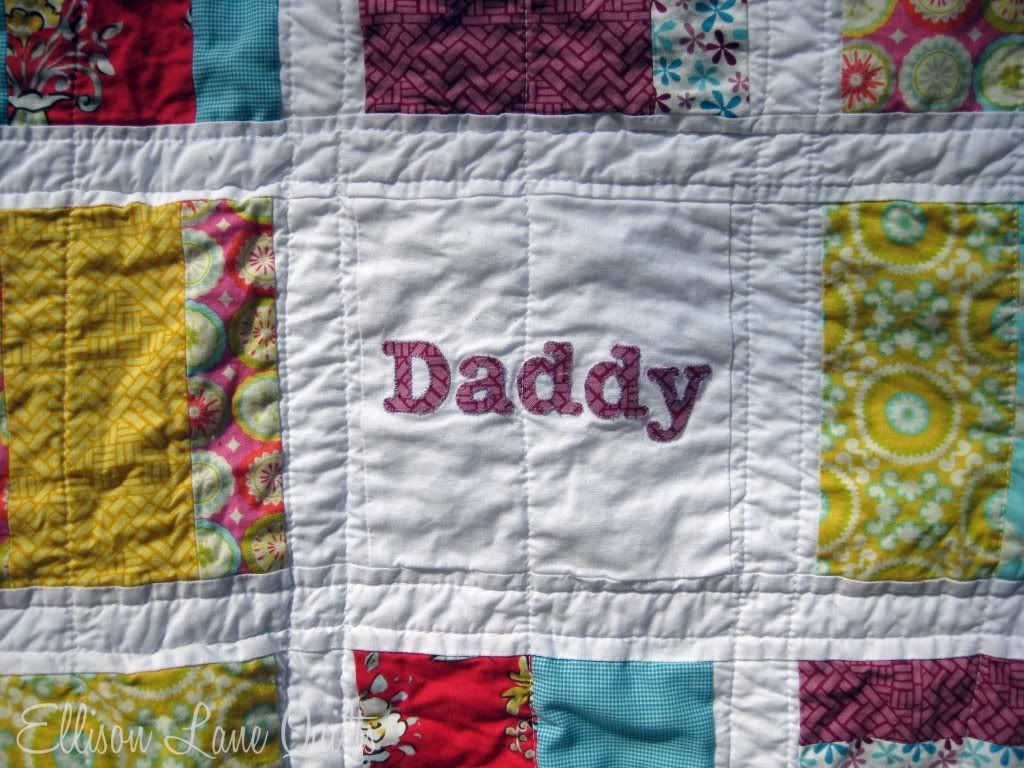 I would love it if you would pop over and vote for my quilt:
Daddy's Quilt
.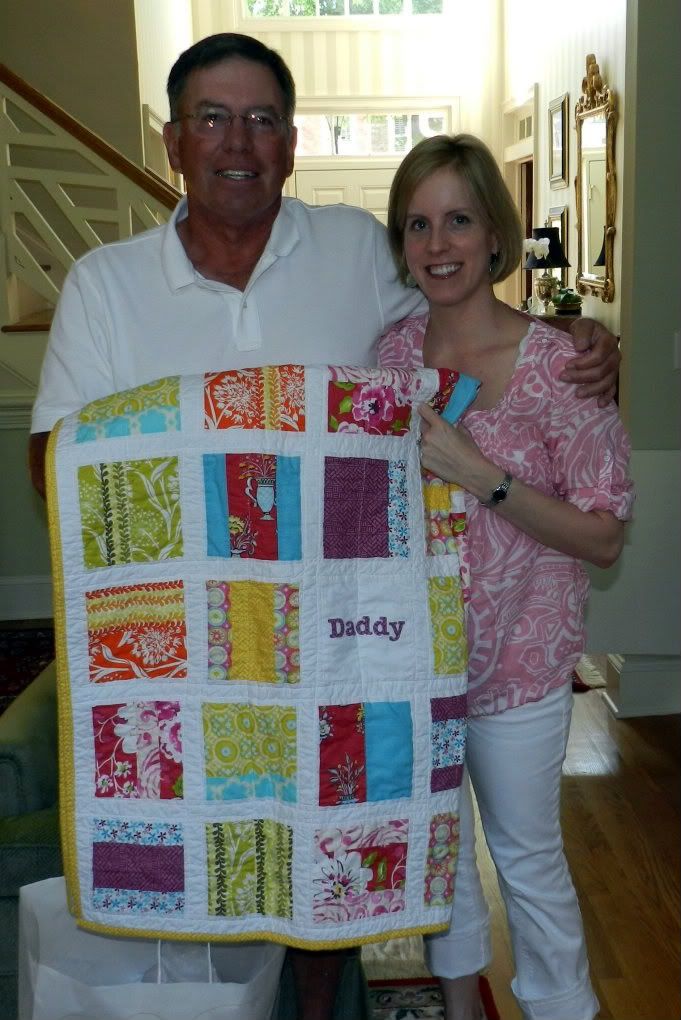 Voting is open until tomorrow night (Sunday) at 11:59 PM.
It's pretty easy to spot in the group as it looks rather different from all the rest!
Thanks and Happy Saturday!