Not a lot of sewing going on around here. We've been spending some time outside (when it isn't a million degrees already) and enjoying the start of summer.
Hope you are too!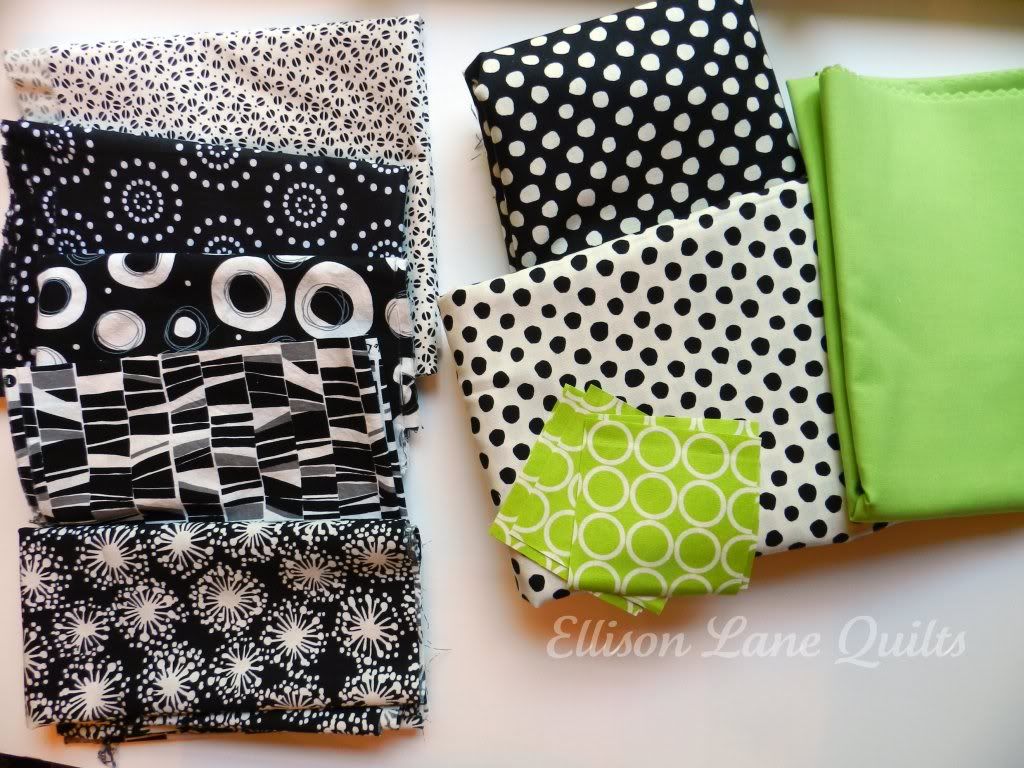 This is what I've been working on when I have been sewing.
It's my first time working with black and white for a quilt and to be honest, I found it a little challenging to choose fabrics I liked. I do love the polka dots and the fireworks though! I picked these up at my local quilt shop and they are almost all Benartex.
This is for a commissioned quilt - a black and white one with splashes of lime green (
Bella Solids Lime.)
I perused Flickr for some inspiration and found
this quilt
to be inspiring.
After reading
Rossie's post
on the importance of sharing the process, I thought that is just what I should do.
I start with a sketch.
(It doesn't always end up like the sketch but it is a good beginning.)
I cut the fabric for the middle squares, 6 green and 6 black and white, and jumped in from there. Originally I was going to use the Metro Living Circles in lime green for the centers but I decided that was too busy.
I used my 6.5" square up ruler to help determine how big to cut the strips.
The inner blocks are 6.5" and the finished blocks are 10."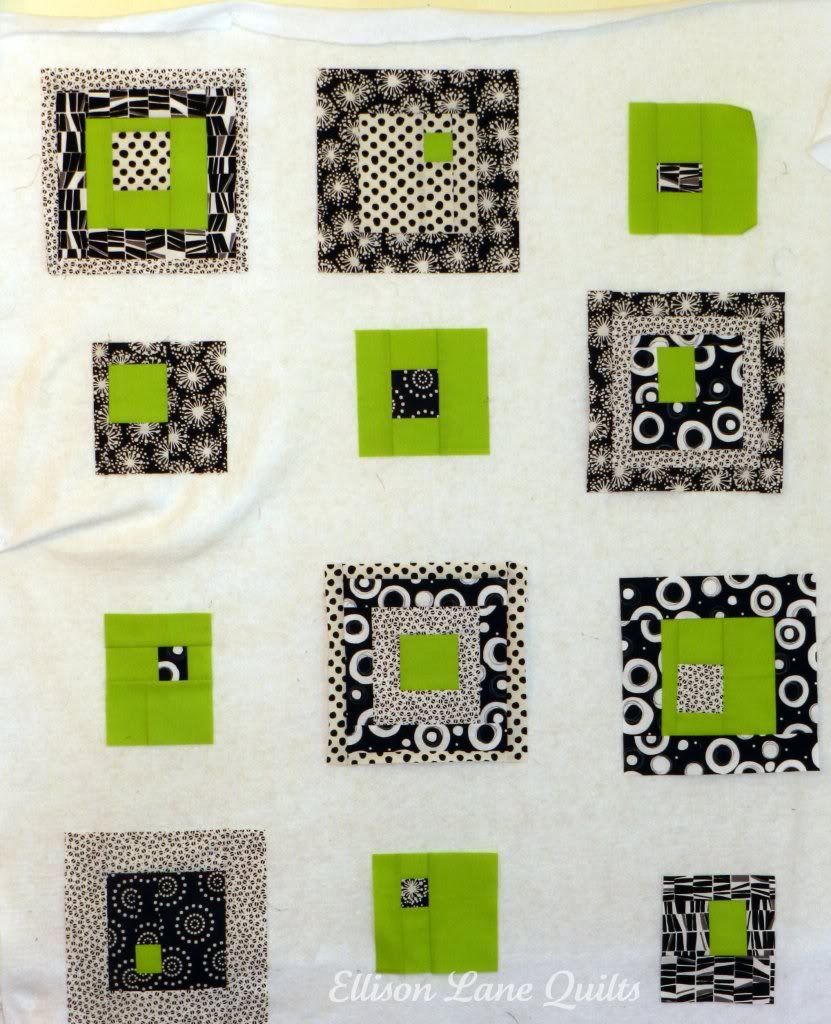 After working on them and putting them up on my design wall, I see that I need to add three more on the bottom to make the quilt larger.
So more cutting and sewing this weekend. Hopefully all the blocks will get finished and the quilt top will come together.
How do you plan out your quilts?