Yea, a finish!
It feels like I've been in the middle of several works in progress for so long that I am happy to say I finished one of three baby quilts yesterday.
The fabric is not as wavy as it appears.
All fresh and crinkly from the dryer.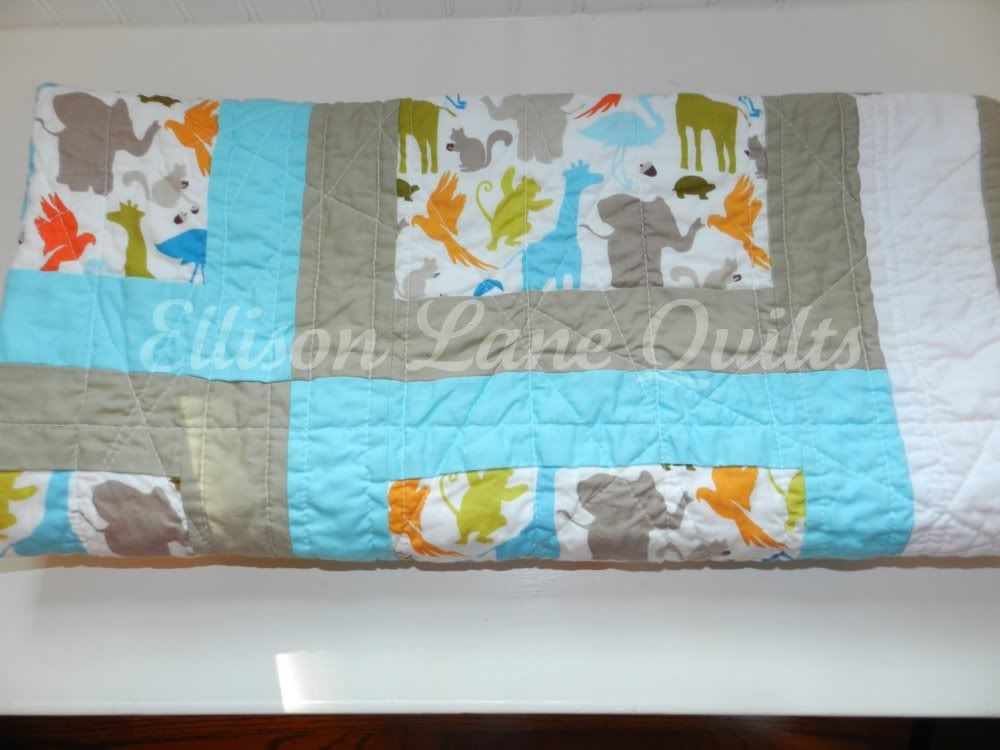 I have used this
Central Park
fabric for three boy quilts so far and just love it.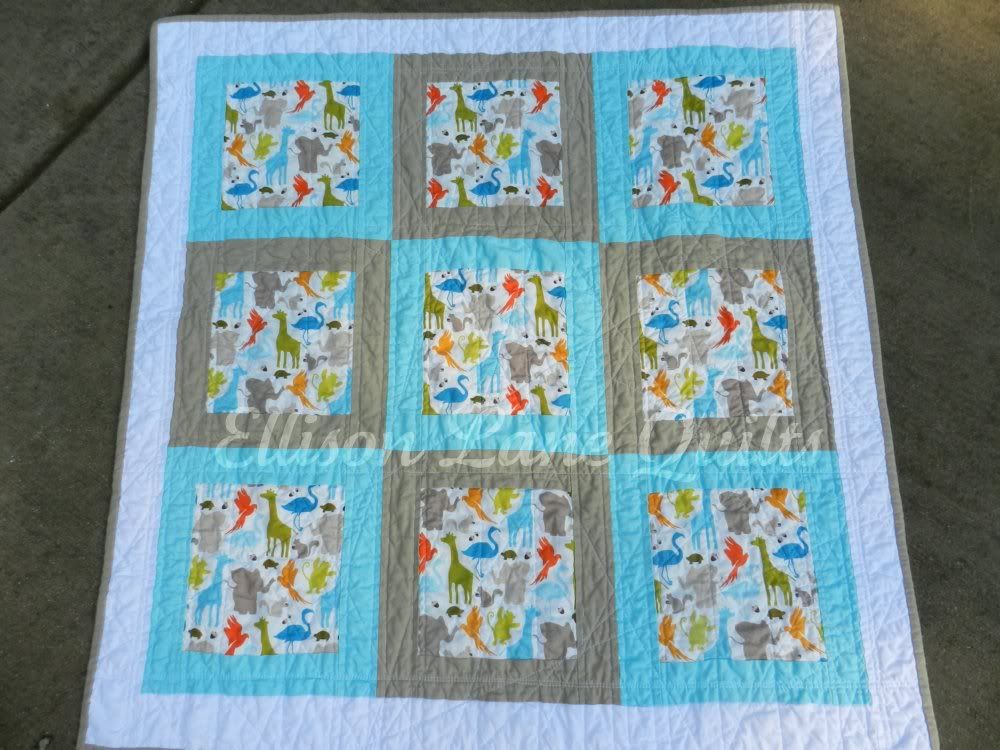 I quilted it along the seams and then added random straight line quilting at various angles. I love the effect.
It was super easy using my
Hera marker
which makes a crease in your fabric-no masking tape or fabric markers needed. (Thanks for introducing me to the Hera marker
Lindsey
!)
This quilt is 38x 38 and is going to my
Etsy
shop and then to my friend Aynsley's fabulous boutique
Cottage Chic
. (I love everything in there but that is another post!)
Stay tuned as I am sewing the binding on two more baby quilts and can't wait to show you!
PS: Thanks for all the suggestions and love about the tan circle quilt. Y'all were full of great ideas and perspective. I really appreciated it!