Woo Hoo! It's a giveaway day!
I'm participating in the
Sew Mama Sew Giveaway Day
.
Welcome to any new visitors and a big hello to my regular readers. :) You guys make me feel like I'm not talking to myself- so thanks!
So, I decided to give away some of my favorite things: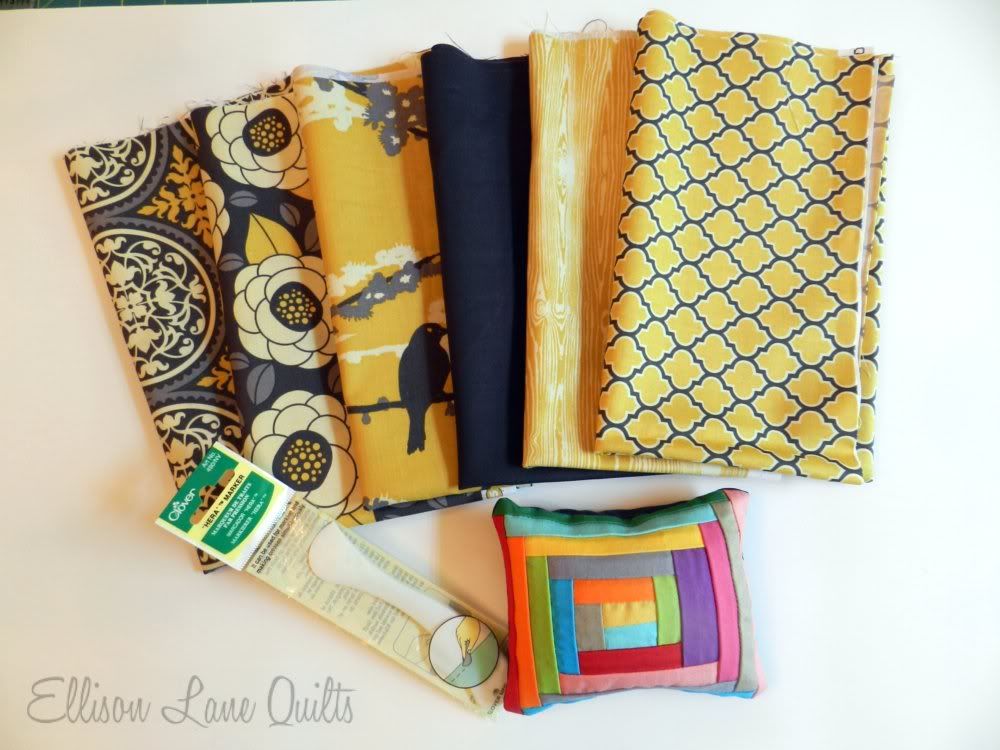 a log cabin pincushion I made, similar to my Rainbow Cabins quilt (seriously, I like this so much I almost can't give it away. Just hope you love it too!)
International visitors are welcome to enter. Please make sure you leave your email in your comment if you are a no-reply blogger so I can get in touch with you.
If I can't contact you, I will choose another winner.
The winner will be chosen by random number generator and announced on Thursday, May 26.
At my house, summer starts today so to enter,
leave a comment telling me what you think the best parts are about summer.
For a

bonus chance, become a follower

and leave a comment telling me so

(or leave a comment letting me know you already are.)