It was my dad's 63rd birthday this past weekend, and I surprised him with a quilt.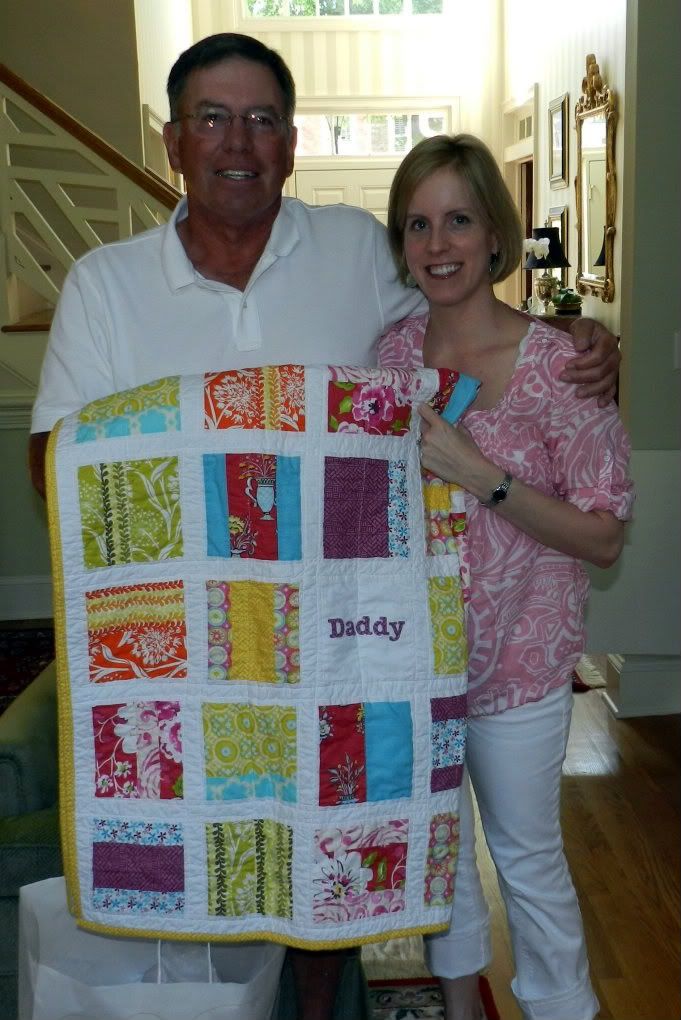 My daddy has a big personality so the quilt had to match. He's loud and funny, and his favorite saying is "I don't know when I've been this good!" He knows how to laugh and laughs easily and is always up for a good time.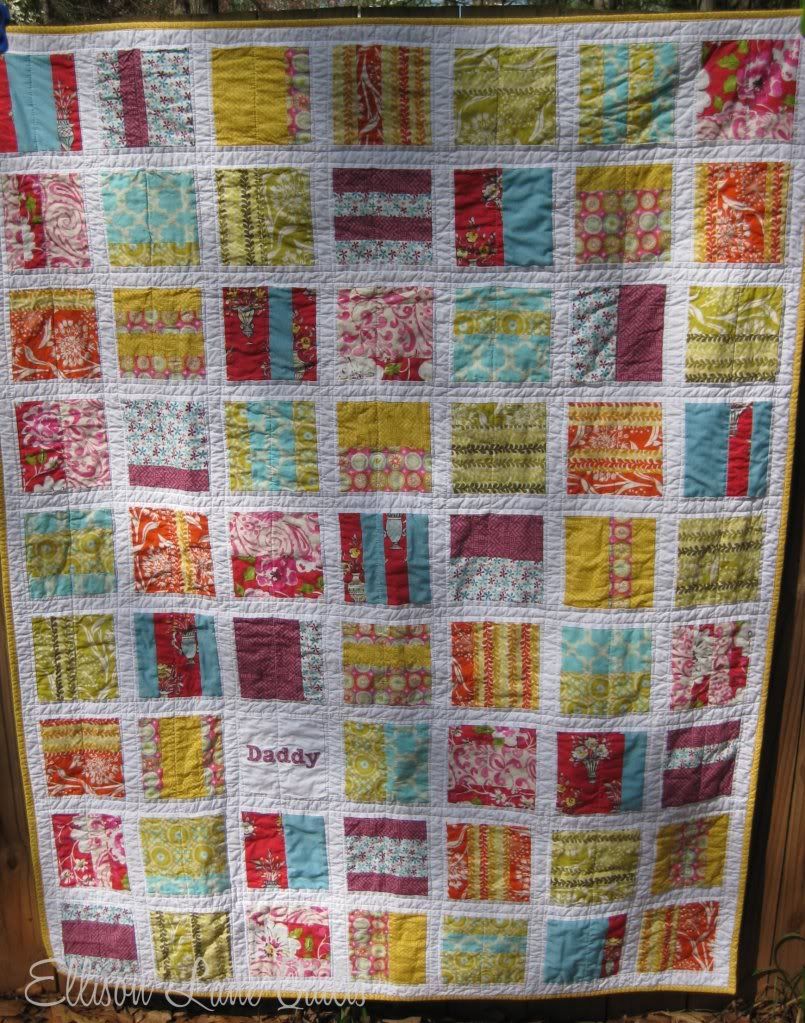 He is butter in the hands of my children and is a wonderful grandfather- just as he is a wonderful dad.
My dad holding my daughter
She's playing hide and seek with my dad
He and I have gone on Daddy/Daughter date nights since I was in Jr. High. It has been a special tradition that I've loved- something that we do, just for us. Our next one is coming up in a few weeks.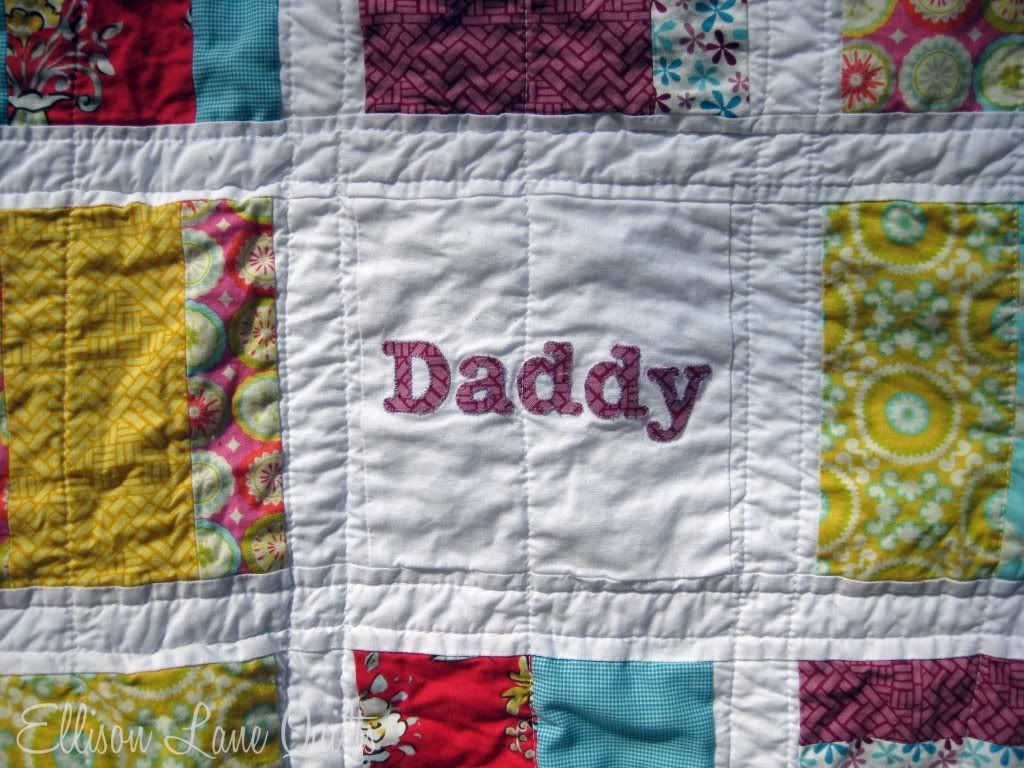 It was great fun picking out the fabric for his quilt. It was also my first time mixing fabric lines which I found liberating. I used fabric from
Central Park
,
Kumari Garden
and
Tea Garden
.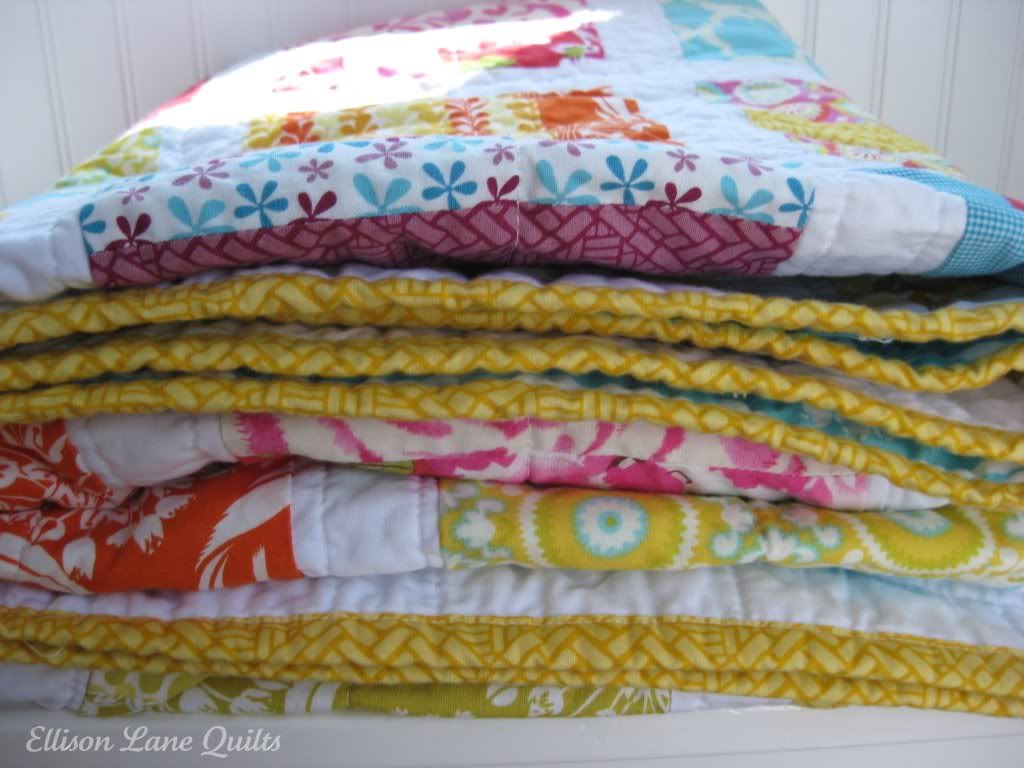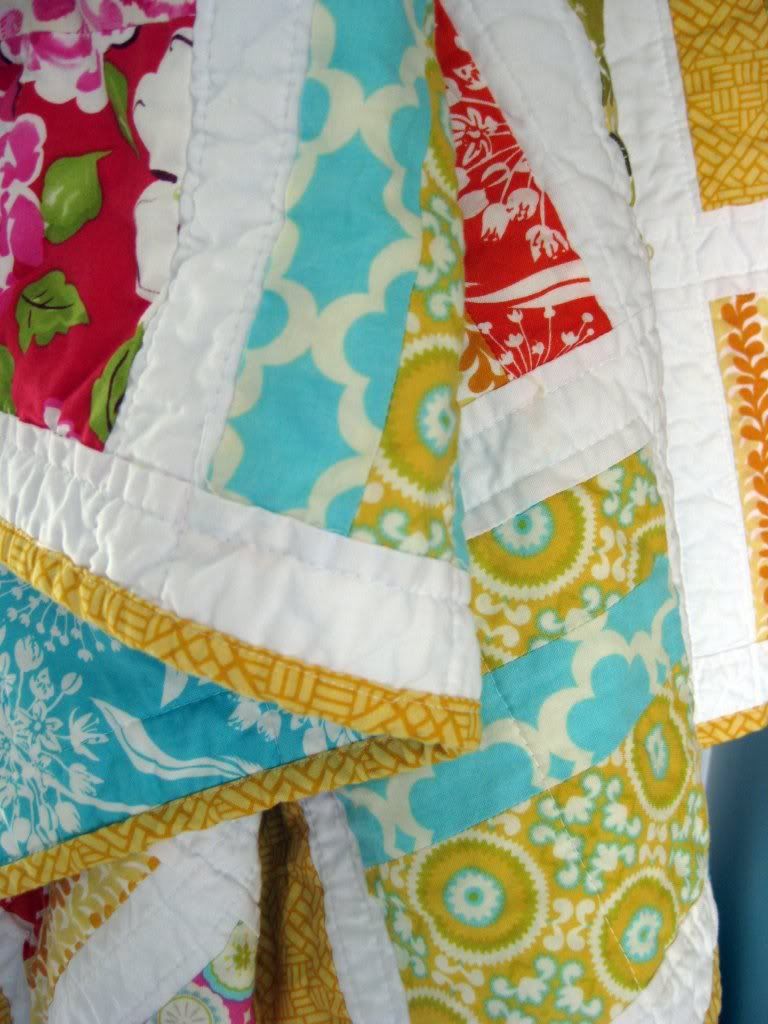 There are a few imperfections but I don't think he'll notice them. I like to say I make things with love, not necessarily things that are perfect.
The quilt seems sunny and happy to me and my dad loved it which is all that matters.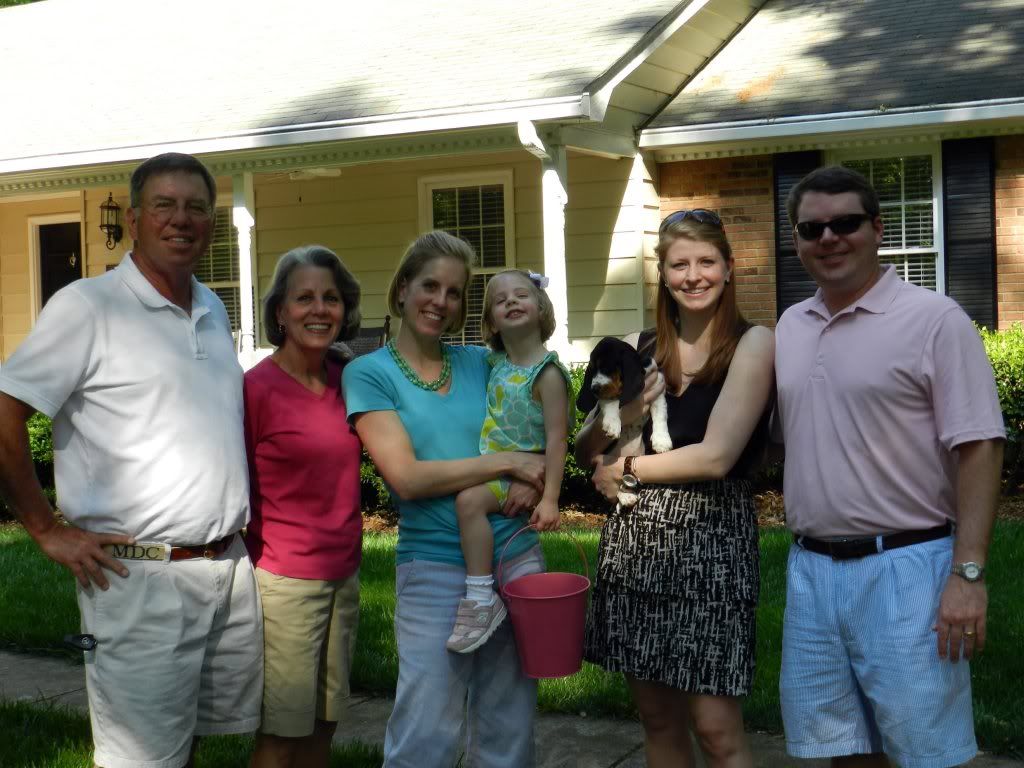 Those are my parents and my brother and his sweet wife.
My husband was the photographer and the baby was asleep.


I'd love to hear about what you've made for someone that you loved.